Description
Duhovne tehnike za ovladavanje stresom i besom
Fondacija za istraživanja zasnovana na duhovnoj nauci poziva vas na jedinstveno duhovno predavanje. Svi su dobrodošli.
Svako od nas želi iskusiti više sreće u životu, a kako bi to ostvarili potrebno je ići dublje unutar sebe. Kako reagujemo na situacije zavisi od impresija unutar našeg podsvesnog uma. Na ovom predavanju daćemo vam smernice kako identifikovati koje impresije ili mane karaktera uzrokuju stres ili reakcije poput besa i podeliti sa vama ovu duhovnu tehniku koja će vam pomoći to prevladati.
Ovu tehniku koja se naziva Proces uklanjanja mana u karakteru (eng. The Personality Defect Removal Process) je razvio Njegova Svetost Dr. Athavale, izvor inspiracije SSRF-a i osnivač Maharshi University of Spirituality. U ranijem profesionalnom životu bio je klinički hipnoterapeut s velikim istraživačkim iskustvom čiji je rad bio međunarodno priznat. Bio je autor mnogih časopisa i recenziranih članaka na temu ličnog razvoja i kliničke hipnoterapije.
Kombinujući svoje iskustvo iz psihijatrije i široko znanje o Duhovnosti, ovim tehnikama je pomogao hiljadama ljudi da prevladaju blokade u svom životu koje su ih sprečavale da dožive svoju istinsku veselu narav. Pomogao im je prevladati mane karaktera poput straha, besa i nesigurnosti omogućujući im da iskuse promene na bolje te na taj način poboljšaju svoj život.
Karte i registracija
Događaj je besplatan. Možete dati donaciju prema tome šta osećate da ste dobili od ovog predavanja.
Ako imate nekih pitanja ili nas želite kontaktirati, molimo pošaljite email na ssrf.adriatic@ssrf.org
O predavaču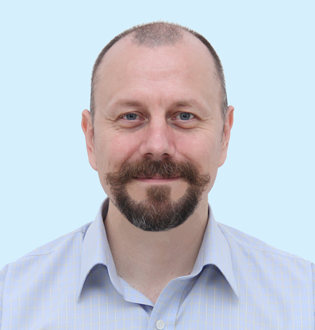 G. Andrej Kislovski, po profesiji programer, diplomirao je na Fakultetu Tehničkih Nauka (FTN) u Novom Sadu, odsek za računarske nauke. U ranoj mladosti počinje njegova unutrašnja potraga, i on od tada počinje da pokazuje veliki interes za duhovnost. Andrej je tražio Boga kroz razne vidove umetnosti i muzike i sa uspehom je pisao i objavljivao duhovne pesme. Njegova želja za daljim duhovnim razvojem dovela ga je 2001. godine u Fond zanovan na istraživanjima Duhovne Nauke (SSRF), i od tada on radi duhovnu praksu pod vođstvom SSRF-a. Godine 2003. pozvan je da dođe u SSRF centar za duhovna istraživanja i ašram u Goi, Indija, gde je upoznao svog duhovnog učitelja. Svake godine Andrej boravi od 2 do 6 meseci u ovom centru kako bi se dalje usavršavao. Njegov duhovni cilj je da dostigne stanje trajnog blaženstva, i zbog redovne duhovne prakse i unutrašnje želje za Bogom, poslednjih nekoliko godina on to sve više i više iskušava. Trenutno služi Bogu provodeći duhovne sastanke i predavanja u Rusiji I drugim zemljama Evrope. Andrej je posvetio ceo svoj život da pomaže drugima da pređu na sledeći nivo svog duhovnog razvoja, da bolje upoznaju sebe, reše svoje duhovne probleme i iskuse više sreće u svojim životima.
Ovaj događaj organizuje:
Fondacija za istraživanja zasnovana na duhovnoj nauci