Duhovni uzroci obiteljskih problema i kako ih prevladati
Description
SSRF Hrvatska vas poziva na besplatno predavanje. Svi su dobrodošli.
Jeste li se ikada zapitali što se događa poslije smrti? Postoji li reinkarnacija? Mnogi od nas postavljali su si slična pitanja u nekom trenutku njihova života. Kad preminu nama bliske osobe, prirodno je zapitati se gdje su sada i je li sve u redu s njima. Neki ljudi često sanjaju preminule članove obitelji ili osjećaju njihovu prisutnost u krugu obiteljskog doma. Što to znači?
Na ovom predavanju detaljno ćemo objasniti što se događa sa suptilnim tijelom poslije smrti te putovanje koje se odvija u zagrobnom životu. Kad sanjamo preminule članove obitelji ili osjećamo njihovu prisutnost, vrlo je vjerojatno da traže našu pomoć kako bi nastavili svoj put u zagrobnom životu. Ponekad naši voljeni preminuli pokušavaju pridobiti našu pažnju na razne načine, a s vama ćemo podijeliti kako prepoznati signale koje nam šalju. Postoje duhovne mjere kojima možemo pomoći preminulim članovima obitelji, a također postoje i duhovne mjere kojima se možemo zaštititi od problema uzrokovanih suptilnim tijelima preminulih predaka. Pozivamo vas da nam se pridružite na ovom duhovnom predavanju kako bi saznali više.
Karte i registracija
Ovo predavanje je besplatno, a zahvalni smo na svakoj donaciji SSRF-u.
Kontaktirajte nas: ssrf.adriatic@ssrf.org
O predavaču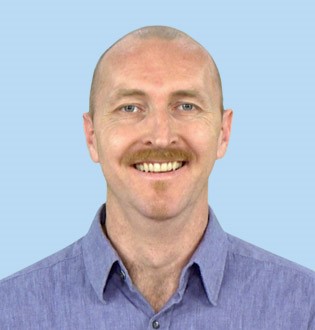 Milutin Pankrac živi u Hrvatskoj i trenutno je odgovoran za aktivnosti SSRF-a diljem svijeta. Rođen u obitelji koja ima multikulturalno europsko porijeklo (hrvatsko, srpsko, austrijsko, češko), od malih nogu je prigrlio ljepotu kulturalne raznovrsnosti u ljudima. To mu je pomoglo da ima široke poglede i da razvije ljubav prema drugima bez obzira na njihovo podrijetlo. Po zanimanju je inženjer građevine. Nakon što je diplomirao otvorio je vlastitu tvrtku koja se bavila proizvodnjom i prodajom namještaja. Unutar 15 godina tvrtka je povećala broj zaposlenih od 1 do 80, zajedno sa regionalnim ograncima. Nakon započinjanja duhovne prakse prema smjernicama SSRF-a 2009. godine, imao je puno duhovnih iskustva koja su mu promijenila život, uključujući i ona kada mu je život spašen. To mu je povećalo vjeru u duhovnu praksu, te je od 2011. godine sve manje bio angažiran oko posla a sve više vremena je posvećivao prakticiranju Duhovnosti i pomaganju drugima da shvate važnost duhovne prakse u svakodnevnom životu. Njegova supruga i kćer također prakticiraju Duhovnost prema smjernicama SSRF-a. Cijela obitelj se trudi stalno živjeti Duhovnost u svojem domu i u odnosima s drugima. Zbog takve posvećenosti prakticiranju Duhovnosti, u zadnjih nekoliko godina Milutin je ostvario brz duhovni napredak.
Ovaj događaj organizira:
Spiritual Science Research Foundation