Description
DUE TO POPULAR DEMAND, WE HAVE ADDED A 2ND SCREENING OF DUMPSTER RACCOON CINEMA'S THE JELLICLE BALL: CATS SING-A-LONG SCREENING AND PERFORMANCE OPEN STAGE!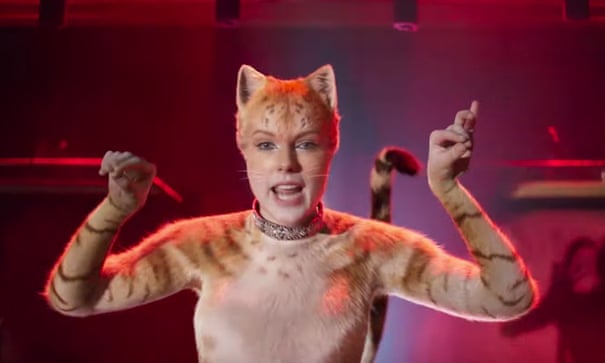 Now and forever: CATS!
The greatest disasterpiece of nine lifetimes is HERE and Dumpster Raccoon Cinema is celebrating with a JELLICLE BALL SINGALONG SCREENING – hosted by Anthony Oliveira with OPEN CAPTIONS and LIVE PERFORMANCES!
Join us for a trip to the Heaviside Layer with all Toronto's fellow jellicles – Practical cats! Dramatical cats! Pragmatical cats! Fanatical cats! Oratorical cats! Delphic-oracle cats!
…It's a lot of cats.
Whether you're an intense recovering theatre kid or an irony-overdosing hipster, see this film as it was MEANT TO BE SEEN – with a LOT OF ROWDY WEIRDOS! Want to see this new classic, but don't want to be all alone in the moonlight? JOIN US FOR THE BIRTH OF A NEW THEATRICAL PHENOMENON.
AND FOR THE EXTRA BRAVE CATS AMONG YOU: Want to perform with us and get a chance to be our JELLICLE CHOICE?
BE ONE OF OUR LIVE PERFORMERS ON THE CATS OPEN STAGE and COMPETE AT THE JELLICLE BALL!
Get in touch with Dumpster Raccoon Cinema on Facebook to book your drag/burlesque/singing/whatever number live on stage during the film's performance of that song!
AVAILABLE SONG SLOTS (updated as filled):
JELLICLE CATS – OPEN
THE OLD GUMBIE CAT - OPEN
THE RUM TUM TUGGER – OPEN
BUSTOPHER JONES – OPEN
MUNGOJERRIE and RUMPLETEAZER – OPEN
OLD DEUTERONOMY – OPEN
BEAUTIFUL GHOSTS – OPEN
GUS THE THEATRE CAT – OPEN
SKIMBLESHANKS THE RAILWAY CAT – OPEN
MACAVITY – OPEN
Mr MISTOFFELEES – OPEN
MEMORY – OPEN
THE ADDRESSING OF CATS - OPEN
Please note that this event is 19+