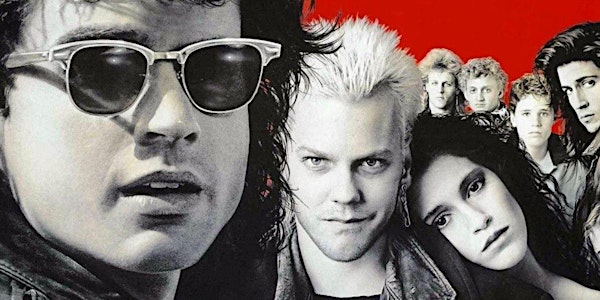 Dumpster Raccoon & Drunken Cinema: THE LOST BOYS - 4K Restoration!
This Halloween Season, Dumpster Raccoon & Drunken Cinema join forces to present 35th anniversary screenings of the restored THE LOST BOYS!
When and where
Location
The Revue Cinema 400 Roncesvalles Ave Toronto, ON M6R 2M9 Canada
Refund Policy
Contact the organizer to request a refund.
Eventbrite's fee is nonrefundable.
About this event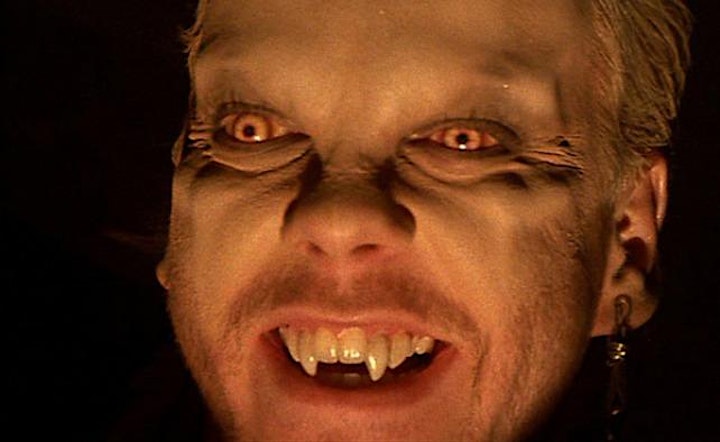 35TH ANNIVERSARY SCREENINGS! 4K RESTORATION! 19+ Event!
Dumpster Raccoon kicks off their "Celebration of Joel Schumacher" mini-series with a special crossover event with Drunken Cinema to present 35th Anniversary Screenings of the newly restored The Lost Boys!
Presented by Anthony Oliveira & Serena Whitney
This interactive movie game experience will feature a pre-show, a Live Drag Performance and a themed cocktail!
*Customized game card, glowstick and vampire fang props are included in the price of admission.
Dumpster Raccoon Cinema is ecstatic to announce its celebration of JOEL SCHUMACHER: the queer hustler turned department store window designer turned legendary filmmaker, whose unbridled faggotry and shameless joy as a writer and director left the world of cinema shocked, disgusted, and impossibly enriched by his magnificent camp sensibility – as he once archly replied to one of his terrified ingenues worried the film was becoming too silly: oh my darling, no one ever paid for UNDER the top! (ANTHONY OLIVEIRA)
The Lost Boys (1987): not just a shrewd glance at the AIDS crisis and at the rootlessness and poverty of so many young queer lives (with a star-making turn from Kiefer Sutherland as the moody vampire prince), but also a roaringly energetic comedy that delights in chaos and cute moody boys and loud, rowdy found family. "Take off that earring; it doesn't suit you at all," the mean-spirited young brother hisses at the breathtakingly beautiful male lead Jason Patric (whose vampiric style now trends to the androgynous and whose resemblance to Jim Morrison is emphasized by a matching dissolve), then adds with a sneer: "Have you been watching too much Dynasty?" Over the course of the film, the two brothers have made peace and forged an acceptance of Michael's outré new alternative lifestyle: "You're my brother, even if you are a vampire." The malevolent father figure (played by Edward Hermann with the same avuncular dweebishness he brought to Gilmore Girls), however, who tries to reinstantiate the stability of heteronormative family, is quite thoroughly and satisfyingly exploded.
As an artist, Schumacher recognized there is something important, transformative, and transcendent about joy as resistance; he had as instinct what every poor NYC club kid knows: the revolution, when it comes, must be opulent. (ANTHONY OLIVEIRA)
ABOUT THE FILM
THE LOST BOYS
US | 1987 | 97 minutes | 14A
Directed by: Joel Schumacher
Starring: Kiefer Sutherland, Jason Patric, Corey Haim, Corey Feldman
Format: 4K DCP
*Please Note: For this particular joint Dumpster Raccoon/Drunken Cinema event, Individual/Family Memberships Can Not Be Redeemed For A Free Ticket For This Event. Individual/Family Members can purchase Member tickets in advance.