Description
Dumpster Raccoon Film Series presents BUFFY THE VAMPIRE SLAYER (1992) preceded by live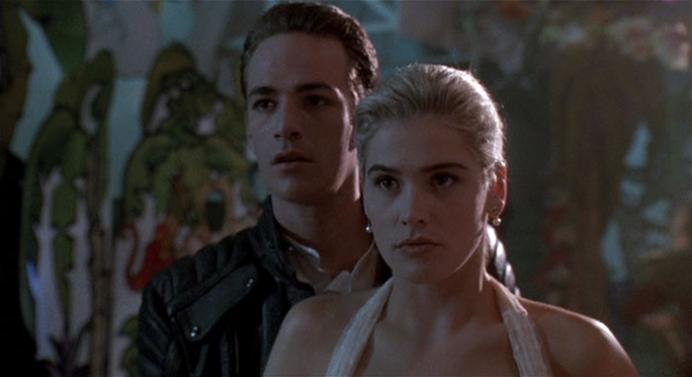 Hosted by Anthony Oliveira! With special Buffy pre-show and a performance by drag queen, burlesque goddess, and Buffy the Vampire Slayer superfan Dottie Dangerfield!
About the film
BUFFY THE VAMPIRE SLAYER
USA 1992 86min. PG
Directed by Fran Rubel Kuzui
Starring Kristy Swanson, Paul Reubens, Rutger Hauer, Luke Perry
The Dark Ages are over – let the Lite Age begin!
In every generation there is a Chosen One. She alone will stand against the vampires, the demons, and the forces of darkness. She is the Slayer.
But she wasn't always Sarah Michelle Gellar.
Join Dumpster Raccoon Cinema as we screen the film that launched, and was promptly disowned by, a franchise! A film filled to the brim with ham and camp, and/but that dares to ask that most important of questions: what if a girl walked into a dark alley with a monster, and she absolutely kicked its ass?!?
See BUFFY THE VAMPIRE SLAYER (1992) as it was meant to be seen - with a crowd of belligerent, affectionate, half-drunk nerds!
About the series
In a recent interview with NOW Magazine, programmer Anthony Oliveira summed up the series: "Dumpster Raccoon is not just the name, it is my ethos," he says. "It's how I describe what I do when someone asks. I think my work as a writer or culture critic or whatever is that I compulsively forage through our culture trash to figure out what it is, how it works, why we discarded it, what it can teach us. Sharing pop culture has always been one of the main ways I express affection, and the series has grown out of that: 'I love you; here's some shiny garbage.'"