Description
DUMPSTER RACCOON presents a 35th Anniversary Screening of GREMLINS!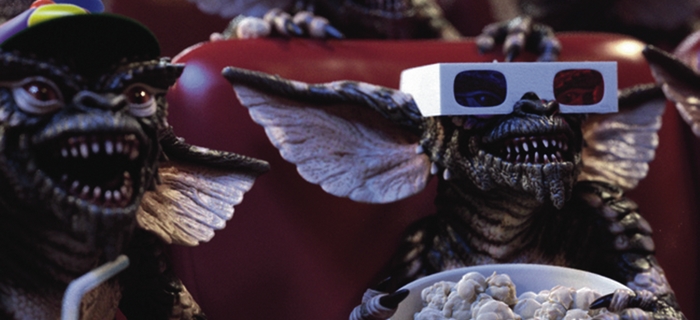 About the film
GREMLINS
USA 1984 107min. PG
Directed by Joe Dante
Starring: Zach Galligan, Phoebe Cates, Corey Feldman, Dick Miller
Keep him out of the light. Keep him away from water. And never, ever feed him after midnight!
Young Billy has just been given Gizmo – a little creature called a mogwai who is as adorable as he is gentle. But Gizmo comes with some care instructions – and when they're disregarded, a picturesque holiday town descends into chaos as a pack of horrible gremlins wreak a havoc that changed the way we rate movies forever!
Join Toronto's runaway hit Dumpster Raccoon Cinema at the Revue for 1984's GREMLINS!
From the minds of Steven Spielberg, Joe Dante, and Chris Columbus, GREMLINS is a camp Christmas classic that the New York Times said was "at its funniest when it's most nasty", and which Leonard Maltin said was "icky", "gross" and hopelessly marred by its "violence and mayhem" (don't worry; the gremlins got him back for it in the sequel)!
Watch as Hollywood morphs before your eyes for the Blockbuster age with the film that launched a thousand lookalike tween creature-features and gets sick of its own saccharine with a healthy dose of satire and a quick spin in the microwave! - ANTHONY OLIVEIRA
All accompanied by live drag performances, pre-show commentary, and the best theatre audience in Toronto! Join us for the 35th Anniversary Screening of GREMLINS!!