Description
DUMPSTER RACCOON presents a 25th Anniversary Screening of INTERVIEW WITH THE VAMPIRE!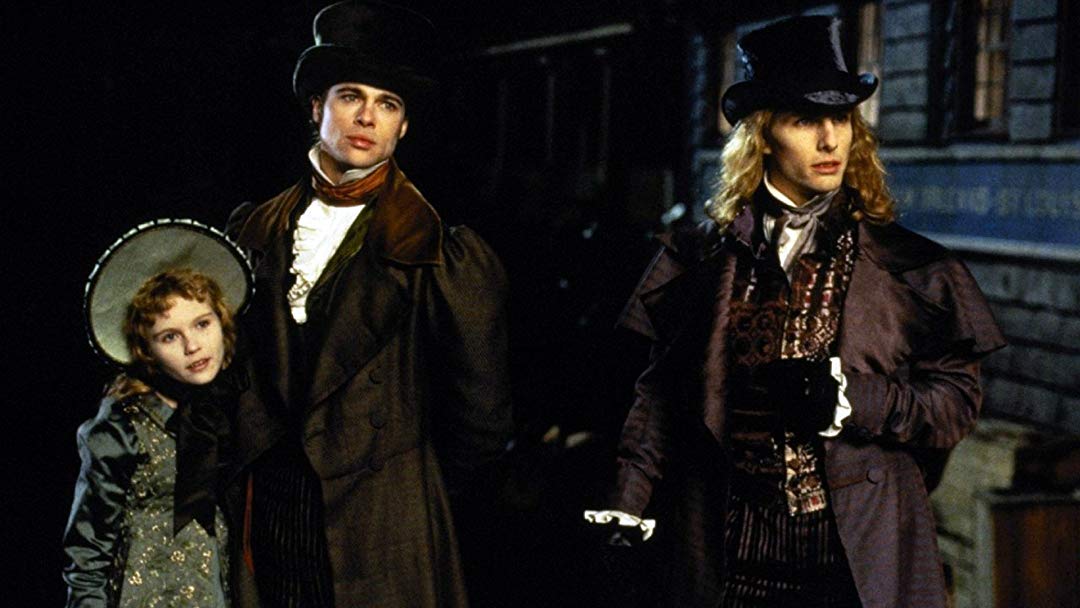 About the film
INTERVIEW WITH THE VAMPIRE
USA 1994 123min. R
Directed by Neil Jordan
Starring: Brad Pitt, Tom Cruise, Kirsten Dunst, Antonio Banderas
THRILL! CHILL! BURST INTO FLAME! The 90s vampire craze comes to its ghoulish, big-budget crescendo with INTERVIEW WITH THE VAMPIRE!
Louis (Brad Pitt, at his most beautiful) has spent centuries in an intense cat-and-mouse with the vampire Lestat (Tom Cruise, at his most Tom Cruise)! But will he succumb to the lure of dark domesticity with his vampire sire and their forever-child Claudia (a wonderfully mordant moppet Kirsten Dunst), or will he find a shaft of light through the gloom?
"I believe there are forces of light and darkness in the world, and I don't want to be a contributor to the force of darkness."
- OPRAH WINFREY, WALKING OUT OF THE FIRST TEN MINUTES OF THIS FILM, AND THREATENING TO CANCEL HER INTERVIEW WITH TOM CRUISE!
Dubbed "unadaptable" by its blockbuster novelist Anne Rice (at one point Louis was gender swapped so Cher could play him - she even wrote a love ballad!), see what happens when Hollywood's greed overcomes its profound sexual anxiety, and then casts Tom Cruise in it for some reason!! - ANTHONY OLIVEIRA
All accompanied by live drag performances, pre-show commentary, and the best theatre audience in Toronto! Join us for INTERVIEW WITH THE VAMPIRE!!!