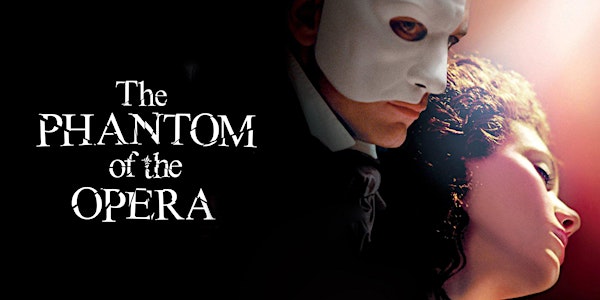 Dumpster Raccoon : THE PHANTOM OF THE OPERA SINGAL
This holiday season, join Dumpster Raccoon for a screening of THE PHANTOM OF THE OPERA SINGALONG MASQUERADE BALL AND OPEN STAGE!
When and where
Location
The Revue Cinema 400 Roncesvalles Ave Toronto, ON M6R 2M9 Canada
Refund Policy
Refunds up to 7 days before event
Eventbrite's fee is nonrefundable.
About this event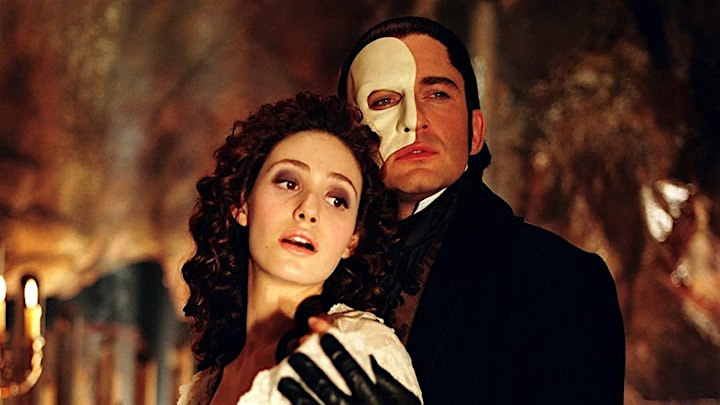 THE PHANTOM OF THE OPERA SINGALONG MASQUERADE BALL AND OPEN STAGE!
This holiday season at the Revue Cinema, PAPER FACES GO ON PARADE and A DISASTER BEYOND IMAGINATION WILL OCCUR!!! Join the curl of lip and swirl of gown as the Revue throws a spectacular HOLIDAY MASQUERADE with a SINGALONG open captioned screening of Schumacher's triumphant glitzy glorious disasterpiece THE PHANTOM OF THE OPERA (2004) – with host Anthony Oliveira, along with OPEN CAPTIONED LYRICS, karaoke pre-show, and LIVE PERFORMANCES!!
A rising ingenue (Emmy Rossum) makes her debut performance to wild acclaim – and captures the heart of a besotted young viscount (Patrick Wilson)! But can she escape the warped virtuoso who taught her to sing and who haunts the labyrinths of the opera house – or will they all be consumed in the fires of their passion (and the crashing chandelier)?!?
Brilliant, sumptuous, opulent, and dazzling, PHANTOM OF THE OPERA (2004) is Joel Schumacher's calamitous camp triumph, and you must see this film as it was MEANT TO BE SEEN – with a LOT OF ROWDY WEIRDOS! Let the spectacle astound you – and SING, my ANGELS of MUSIC!!
AND, for the daring ingenues, brave young suitors, and twisted geniuses among you: we invite you to PERFORM during the show on our OPEN STAGE to win LOT 666 of our Masquerade Ball!! Want to sing? Dance? Puppet? Practice your lasso tricks on unlucky stagehands? Get in touch with Dumpster Raccoon Cinema on Facebook or Anthony Oliveira on Twitter/Instagram (@meakoopa) to book your drag/ burlesque/ singing/ tapdancing/ puppetry/ whatever number LIVE ON STAGE during the film's performance of that song!!!
Available numbers:
Think of Me
Angel of Music
Phantom of the Opera
Music of the Night
Prima Donna
All I Ask of You
Masquerade
Wishing You Were Somehow Here Again
Point of No Return
Finale
Dumpster Raccoon Cinema is ecstatic to announce its celebration of JOEL SCHUMACHER: the queer hustler turned department store window designer turned legendary filmmaker, whose unbridled faggotry and shameless joy as a writer and director left the world of cinema shocked, disgusted, and impossibly enriched by his magnificent camp sensibility – as he once archly replied to one of his terrified ingenues worried the film was becoming too silly: "oh my darling, no one ever paid for UNDER the top!"
As an artist, Schumacher recognized there is something important, transformative, and transcendent about joy as resistance; he had as instinct what every poor NYC club kid knows: the revolution, when it comes, must be OPULENT.
Regular admission applies. For INDIVIDUAL MEMBERSHIPS ($350 - $450) and FAMILY MEMBERSHIPS, please email us at info@revuecinema.ca to get a ticket!