Location
Revue Cinema
400 Roncesvalles Avenue
Toronto, ON M6R 2M9
Canada
Refund policy
Refunds up to 7 days before event
Eventbrite's fee is nonrefundable.
DUMPSTER RACCOON CINEMA invites you to THE WINTER OF THE WACHOWSKIS -- a winter mini-series highlighting masterworks of The Wachowskis!
About this event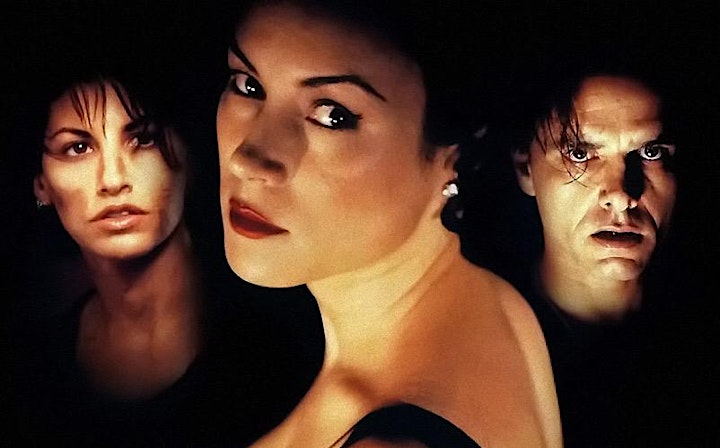 Mr Anderson is waking up…the Matrix is humming back to life…the WACHOWSKIS ARE BACK!
As Lana Wachowski returns to cinemas with the latest installment in the trans cyberpunk dystopia of the Matrix Resurrection, Dumpster Raccoon Cinema embarks on its most ambitious retrospective EVER! We are DELIGHTED to invite you to join us for the THE WACHOWSKIS: RELOADED, as we look back on three of their great masterworks on the big screen and bustling crowds where they belong – celebrating camp classics BOUND (1996), SPEED RACER(2008), and JUPITER ASCENDING (2015)!!
From their earliest days in gruff and gritty lesbian noir to post-Matrix candy-coloured kid psychedelia to sprawling goofy space operatics, the Wachowski sisters have never feared risk –carving out a space as Hollywood's most successful and audacious queer directors and a trove of delightful, much-maligned and much-beloved masterpieces! We present a TRIO of delights!
BOUND (1996) - Jan 22nd – The Wachowskis announced their uncompromising (and forthrightly queer) directorial vision with BOUND, a lesbian neo-noir whose precise geometry and restrained colour palette (inspired by Frank Miller) prefigured the Matrix's visual mastery – but with a taut sexual chemistry all its own, as a scenery-chewing ultra-butch Gina Gershon (in a role as deservedly iconic as her turn right before it in SHOWGIRLS) is seduced by breathy femme fatale Jennifer Tilly into a scheme that spirals into mayhem, seduction, and double-cross. Unmissably sexy, unstoppably cool.
Each show prefaced by our INFAMOUS VIDEO PRESHOWS, LIVE PERFORMANCES BY QUEER ARTISTS, and PRE-SHOW COMMENTARY by Toronto's own dumpster raccoon ANTHONY OLIVEIRA!
As part of the provincial government's vaccine certificate program, which was announced in September, everyone will be required to show that they received both doses of an approved COVID-19 vaccine at least 14 days earlier in order to enter the cinema for this event.
Everyone must bring either their paper vaccine receipt or PDF vaccine receipt available online, along with photo ID to prove that they have been fully immunized.
Regular admission applies. For INDIVIDUAL MEMBERSHIPS ($350) and FAMILY MEMBERSHIPS, please email us at info@revuecinema.ca to get a ticket!