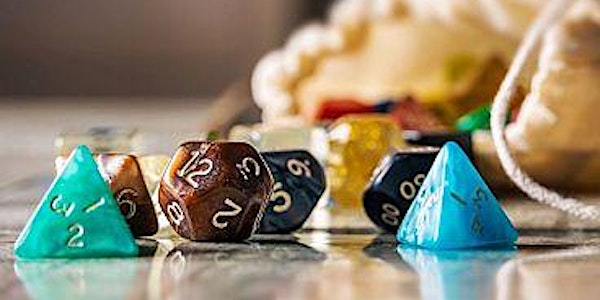 Dungeons and Dragons
Join us as we play a one-off Dungeons and Dragons game on Zoom!
About this event
Are you lacking a little adventure in your life? Have you heard people talking about role-playing games like, 'Dungeons and Dragons', and wondered what it's all about? Would you and your friends like to try a game but you don't own the books, or know anyone who plays? Well look no further!
Register now to take your place among a group of adventurers!
This program is delivered through Zoom.
Players will need:
• Roll d20 on google or a 20 sided dice
• A pencil and scrap paper
• You can use Dungeons and Dragons premade character which are on The Wizard of Coast website (can use characters from 1st-3rd level) or from Stranger Things
Please note that this program (and program content) is for mature teens 14+ and adults.