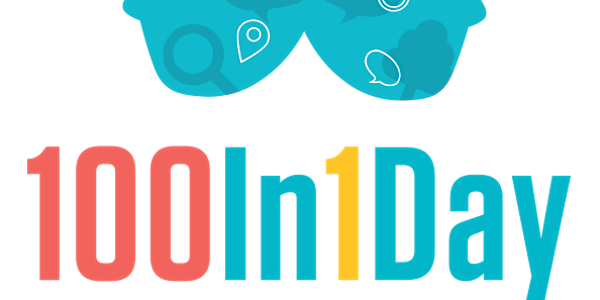 Durand & Kirkendall 100in1 Day Workshop
When and where
Location
Hamilton Tennis Club 257 Duke St, Hamilton, ON L8P 1Y4 Hamilton, ON Canada
Description
This workshop is taking place to help participants to learn more about actions they can take in their community and help them to get involved in the main event occuring on Saturday, June 4th, 2016, 100In1Day, where citizens accross the city with do great things in their communities!
We'll be joining cities across the country and around the world to strive for 100+ creative community-based activities and actions, known as urban interventions, all taking place on the same day.
Imagine the possibilities for our city if hundreds of people united to participate in small initiatives to spark change. Share your vision for a better city by registering it at https://hamilton.100in1day.ca/ to have it profiled on an interactive map and publicized widely.
Everyone and anyone is invited to attend workshops to develop their 100In1Day interventions – from idea to execution. Don't have an idea? That's what we're here for!
This workshop is meant to inspire generative, creative and reflective urban interventions, and for you to share your ideas for making your neighbourhood or community a better place. Learn more, meet people and develop your intervention at this free workshop.
Join the movement today by submitting your intervention at https://hamilton.100in1day.ca/ or get involved by emailing100in1dayham@gmail.com
Twitter:@100in1DayHam