Durham College IT Student Expo 2017
Description
Durham College's Annual IT Student Expo is a yearly event designed to facilitate interaction and communications between our Information Technology Students and local IT industry partners, companies and leaders. The Expo acts as a Capstone project allowing students to not only demonstrate their IT knowledge but their communication and presentation skills as well. The Expo hosts projects from 2nd and 3rd year students in the Computer Systems program and our Computer Programmer Analyst program.
Combining a unique mix of high end technical skills and the ability to translate those skills into real world situations, seminars and presentations will include topics such as: Secure Email, VOIP Communications, Operating Systems, IT Security, Programing Solutions and Database Management.
Durham College prides ourselves on integrating our IT programs with real world applications and via our Program Advisory Committee (PAC), focus our programs on meeting the needs of industry. The IT Expo gives students a chance to share their skills and meet industry and the public in an interactive environment. Industry and the public have the opportunity to see our students in action, shop for talent and give feedback to both students and the Faculty of Business IT and Management.
Hosted by our good friends at the Whitby Abilities Centre, and supported by our sponsors, Honda Canada, Owasco, and IBM, this Expo is the largest of its type in Durham Region, and offers something for anyone who has concerns about IT, security, privacy and compliance, or just an interest in or questions about computers.
In addition to student presentations, there are welcoming and closing addresses done by our industry supporters. ALL proceeds will go to the Abilities Centre to help support their technology budget and IT services to their clients.
Please join us for this unique and interactive Information Technology Exposition.
If you would like to support us or become a sponsor for this event, please contact Stephen Franks at stephen.franks@durhamcollege.ca
We would like to thank again our Diamond sponsor Honda Canada, our Platinum sponsors OWASCO and IBM. Additionally, we thank our other supporters Nerd Block and CompTIA for supplying prizes for awards and draws.
Thank you all!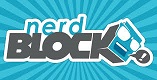 If you are looking for student learning placements, please contact Michael.cameron@durhamcollege.ca or Laura.Franks@durhamcollege.ca
NOTICE:
The advice given by the students during the Expo is NOT a substitute for a full and proper industry consultation.
1. You should NOT act on the advice of the students without fully understanding ALL the implications.
2. Advice given is based on best efforts, given the time spent and is meant to address hypothetical industry situation.
3. If you are concerned about any advice you hear, contact Stephen Franks at stephen.franks@durhamcollege.ca
Hosting Partner:
We would like to thank our Hosts, the Abilities Centre in Whitby, for their outstanding community spirit and outreach.
Abilities Centre is a charitable organization that delivers enriching sports, fitness, arts and life skills opportunities for people of all ages and abilities.
Located in Whitby, just east of Toronto off Hwy 401 and next to the Whitby GO Station, the Centre features a 125,000 square foot, state-of-the-art, fully accessible facility that is easy to reach by car or public transit.
Since opening its doors in June 2012, Abilities Centre has combined barrier-free navigation and access with inclusive and innovative programs. Recognized as an International Centre of Excellence, the Centre serves local, national and international communities by providing resources and research tools that promote inclusivity and accessibility, while enhancing quality of life.
At the heart of Abilities Centre are the people whose lives are changed as a result of our friendly and welcoming environment. Every day, Abilities Centre helps people of all ages and abilities improve their health and well-being, increase their mobility, follow their passions, explore their creativity and connect with their community.