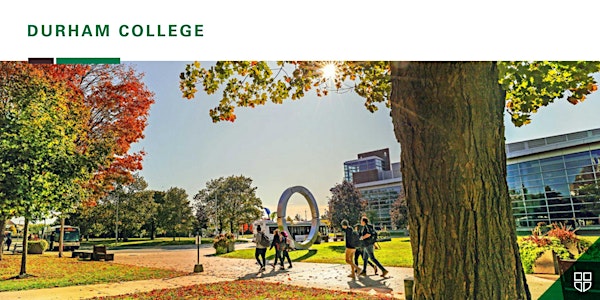 Durham College Live Virtual Tour - Oshawa
Join a live virtual tour with a member of our Recruitment team.
About this event
During the tour, you'll get a chance to see our spaces, learn about our services, explore our residences and more! We will also share information on Durham College programs, helpful webpages and the application process.
Book your tour today by clicking the time the best suits you above!