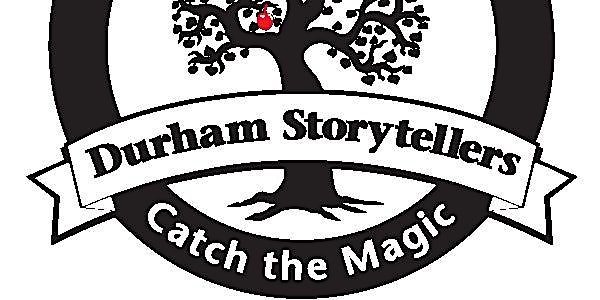 Durham Storytellers - Monthly Storytelling Gathering
We gather together virtually to tell and listen to stories. Gatherings include featured tellers and an open mic session. Join us!
About this event
Durham Storytellers are an enthusiastic group that aims to keep oral storytelling alive, promote an awareness of storytelling and illustrate how stories fit in today's society. We convey each story without books or notes, and are considered part of the performing arts.
Our members are from all walks of life and at various stages in their storytelling journeys. We strive to inspire others to share and tell their stories. Durham Storytellers are located in Durham Region, east of Toronto, Ontario, Canada.
Due to the current pandemic, Durham Storytellers gather together virtually to tell and listen to stories on the third Thursday of each month from 7 pm to 9 pm . Our storytelling gatherings include Featured Tellers and an Open Mic session. Guests are always welcome.
We tell traditional folktales, fairy tales, myths, legends, literary tales, fables, ballads, recitations and poems. We also tell non-traditional family and personal stories, songs, historical accounts, inspirational stories and songs (with instruments).
Our storytellers are always mindful of the audience. They ensure that their stories are appropriate and not intentionally offensive in any way.
To join our monthly gathering, send your name and email address to durhamstorytellers@gmail.com or fill in the Contact page on our website www.durhamstorytellers.com for the month's Zoom link.