Dynamic Core for Kids Part 2: Stability in Action - Postponed due to COVID...
Sales Have Ended
Ticket sales have ended
Thank you See you on May 30th 2020
Sales Have Ended
Ticket sales have ended
Thank you See you on May 30th 2020
Description
POSTPONED DUE TO COVID 19 - check out our Facebook page for new dates when it's safe to do so. Please take care - Keep yourself safe and healthy - stay home if at all possible - we thank those on the front lines helping to keep us all safe and healthy! You are truly amazing!!!!
https://www.facebook.com/MakingConnectionsConference/
Dynamic Core for Kids ~ PART 2: Stability in Action
In Dynamic Core for Kids Part One ~ therapists were introduced to the assessment of the anticipatory core and intervention strategies for children with challenges.
Dynamic Core for Kids Part Two provides the opportunity to gain an increased level of mastery with assessment and treatment planning for children with a variety of motor and sensory challenges. We will begin with a review of important Dynamic Core concepts and update therapists on the evolving research literature. Participants will then have the opportunity to work through a fourth and final reactive core synergist and then solidify the application of all the reactive core synergists in more complex, dynamic movement activities.
Day 1 assessment and treatment strategies for gait will be addressed.
Day 2 will include a discussion of continence as well as small group learning opportunities for assessment and treatment planning using videotape of clients provided by participants.
Join us for this exciting 2-day learning experience that will solidify your knowledge of this approach to central stability.
Please Note: Participants for this course need to have completed Dynamic Core for Kids Part One (2-day live course) or Dynamic Core for Kids Online (Bundle A = 7 modules or Module 1/Bundle B = 7 modules). Proof of completion of DC4K Part One by Feburary 2020 will be required to finalize your registration for Part Two.
If you wish to register for this course but have not yet completed the prerequisite Dynamic Core for Kids Part One (live or online), you can qualify for a 35% discount for Dynamic Core for Kids Online. Please contact Shelley Mannell at
shelley@heartspacept.com
for more details."
Workshop Facilitators and their Bio's: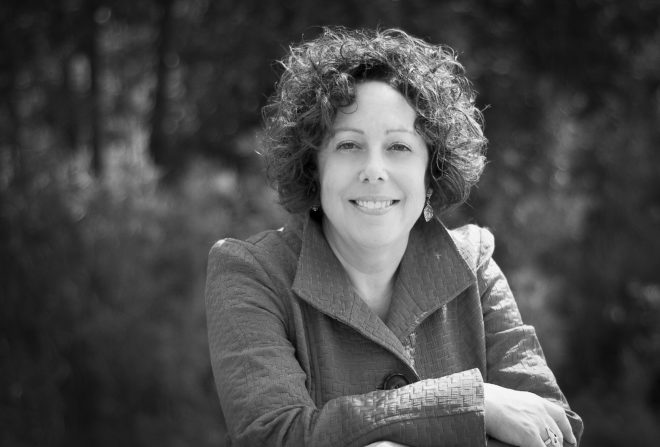 Shelley Mannell, BSc BHScPT
Shelley has more than 30 years experience treating babies, children and adolescents with physical challenges and gross motor delays. Shelley has been a registered Physiotherapist with the College of Physiotherapy of Ontario since graduating from McMaster University. She is a member of the Neuro-Developmental Treatment Association (C/NDT) and is a regular contributor to various newsletters and online forums.
Shelley began her career in pediatrics at the Niagara Children's Centre. During her time at the centre she served children in the schools and as outpatients, was coordinator of Orthotic Clinic and served as a founding member of the Early Intervention Team. In 1997 she created HeartSpace Physical Therapy for Children in order to balance her career as a Physical Therapist with her role as a mother.
Shelley has extensive post-graduate study. She is certified in paediatric Neuro-Developmental Treatment (C/NDT) and has completed all her paediatric NDT advanced courses. She is also certified in Sensory Integration. Shelley also has advanced training in Myofascial Release, Craniosacral Therapy, developmental biomechanics as well as attachment theory and treatment. She is also a certified children's yoga teacher and meditation facilitator and developed the HeartSpace Yoga and Meditation programme for children with sensory and motor challenges. Shelley co-created the Dynamic Core for Kids approach for the treatment of core stability in children with Julie Wiebe PT.
In addition to her clinical work, Shelley has been active in clinical research and served as a clinical faculty member at McMaster University for 10 years. Shelley has a strong commitment to continuing education and now enjoys writing the HeartSpace blog combining research and clinical practice. She also teaches continuing education courses internationally as well as providing online courses and professional mentoring.
Shelley combines her theoretical knowledge base and clinical skills in a problem-solving approach to treatment. This allows her to offer a unique blend of different treatment approaches to provide unique therapy and support for each child and family.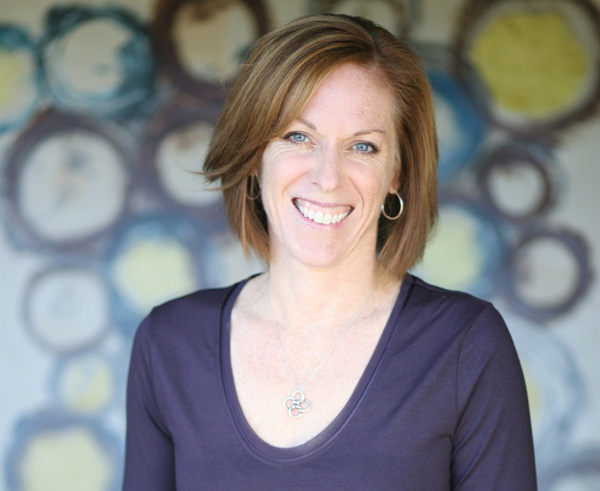 Julie Wiebe BSc, MPT
Julie has over twenty years of clinical experience in both Sports Medicine and Women's Health. Following her passion to revolutionize the way women recover from pregnancy and return to high levels of fitness, she has pioneered an integrative approach to promote women's health in and through fitness.
Her Diaphragm/Pelvic Floor Piston Science concepts have been successfully incorporated by rehab practitioners and fitness professionals into a variety of populations. A published author, Julie is a sought after speaker to provide continuing education and lectures internationally at clinics, academic institutions, conferences and professional organizations.
Target Participants:
Physiotherapists, Occupational Therapists and Speech and Language Pathologists who have successfully completed Dynamic Core for Kids part one. Certificate of completion will be required to complete registration in this event, please email or fax these to Kimberlee at email - kimberlee@nanaimocdc.com or fax to 250-753-5614. Once certificates have been received you will receive a final email confirmation from Making Connections coordinator - Kimberlee Howland

FAQs
What can I bring into the event?
If you have a favorite Coffee or Tea Mug you'd like to bring with you for refills please do, helps us keep garbage down. We will have on site, coffee, tea, water, snacks and lunch daily.
Is there parking?
Yes, there is parking on the street and in the parking lot on Saturday and Sunday.
What's the refund policy?
You are able to refund up to 30 days prior to event. If needing to cancel after that, tickets are transferrable to another participant. Or if we have members on the waitlist we will contact them to see if they'd like to take your seat. If a person on the waitlist takes your spot, we will refund your ticket if within less that 30 days to workshop.
Can I update my registration information?
Yes you can update your registration information at any time. If you have any challenges with doing this you can also contact the workshop coordinator Kimberlee for assistance - email: kimberlee@nanaimocdc.com or 250-753-0251 ext. 259
Is my registration fee or ticket transferrable?
Yes, please contact Kimberlee for assistance.
Do I have to bring my printed ticket to the event?
No, we will have an online check-in process.
How can I contact the organizer with any questions?
If you have any further questions about registration please feel free to contact - Kimberlee Howland - Workshop Coordinator at 250-753-0251 ext. 259 or email her at kimberlee@nanaimocdc.com
If you have questions about the actual workshop please contact Melanie Rioux - PT at the NCDC - 250-753-0251 ext. 207 or melanier@nanaimocdc.com


Organizer of Dynamic Core for Kids Part 2: Stability in Action - Postponed due to COVID 19
Knowledge Sessions are sponsored by Nanaimo Child Development Centre and Making Connections 
The Nanaimo Child Development Centre (NCDC) is:
A community-based, not-for-profit organization that has been an integral part of the community since 1967

Our mandate is to provide individualized services for children with developmental needs, from birth to age 19, and their families that promote optimum child development.

Our aim is to assist children during their growth and development with their communication skills, motor skills and learning abilities, while recognizing and addressing the diverse needs of each child to ensure he/she reaches their full potential.
The NCDC provides support, assessment and therapeutic services to nearly 1800 children and their families in Ladysmith, Nanaimo, Lantzville, Gabriola Island and Protection Island areas each year. The NCDC offers specialized assessments to children who live in the areas listed above as well as Duncan, Ucluelet, Tofino, Parksville and Qualicum Beach, who are thought to have Complex Developmental & Behavioural Conditions.
The programs/services at the NCDC include: Occupational Therapy, Physiotherapy, Speech Language Therapy, Infant Development Program, Supported Child Development Program, Child & Youth Development Program, Family Development Program, C.A.R.E. Program, Early Childhood Education (Preschool) and the Complex Developmental and Behavioural Conditions (CDBC) program.
NCDC - Vision
Our vision is an inclusive community where children and youth with developmental needs, and their families, are able to achieve their potential without experiencing barriers. Families are supported to ensure their children are happy, successful, accepted by their peers and contribute to their community with the gifts they bring.
Making Connections -  Vision 
To build capacity and excellence for the community involved in supporting child and youth development by enhancing knowledge through training and professional growth based on current and cutting edge researched practices, for professionals, families and community members.