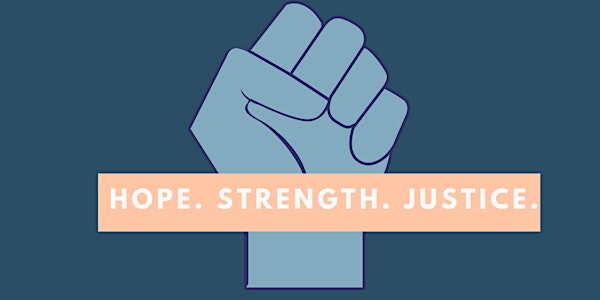 E Fry Toronto 2022 AGM - Record Suspension
Understanding and advocating for the rights and freedoms of folks with criminal records
About this event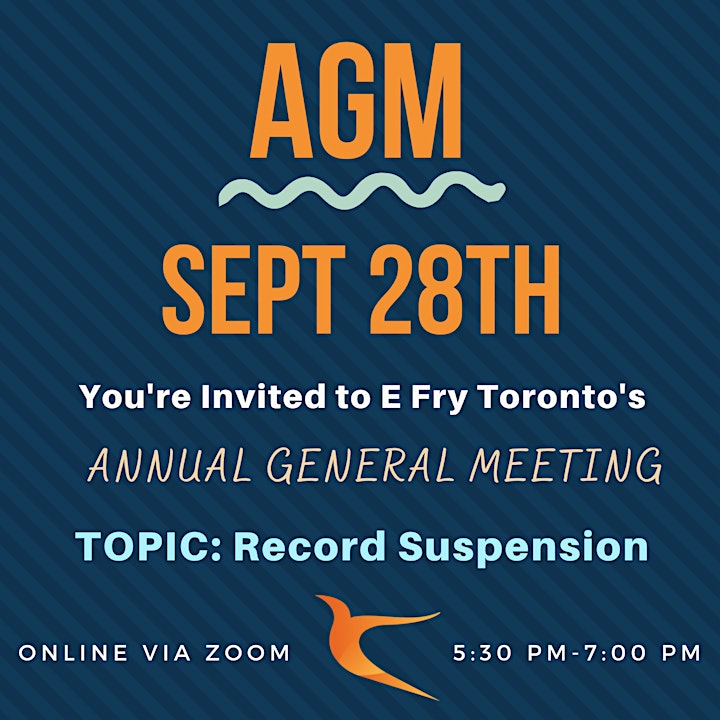 Elizabeth Fry Toronto continues to advocate for justice and equity for women and non-binary people who are criminalized, and their families. This year we will be focusing the conversation around record suspension. We are excited hear what our keynote speaker Abby Deshman from the Canadian Civil Liberties Association has to to say. Specifically her thoughts on the changes needed to be made to the Criminal Records Act.
AGENDA
5:30pm-6:00pm: Annual General Meeting
6:00pm-7:00pm: Keynote speakers
Keynote Speaker:
She graduated from the University of Toronto Faculty of Law with an Hons J.D. in 2008, and obtained an LL.M. from New York University in 2010. At CCLA, Abby has led advocacy and analysis in a wide range of issue areas including freedom of expression, peaceful assembly, police powers, and the criminal justice system. She has also previously worked on an inquiry into Ontario's provincial incarceration system, and led policy and legal reform efforts as a ministerial staffer in the office of the Minister of Community Safety and Correctional Services.
Andrew Roeske, co-chair of the Fresh Start Coalition Community Expertise Committee
He brings together people with past involvement in the criminal justice system to help guide and support the Coalition's work to reform the law governing criminal records. He has a diploma in Business Administration- Finance from Algonquin college, and currently works in the Financial Services Sector. He uses his lived experience to volunteer, advocate for change, and give back to his community in Ottawa. He currently also serves as a Director on the Board at the John Howard Society of Ottawa
As we continue to live in a society where people are treated unfairly and their rights are disregarded, we are encouraging you to donate to an organization that works diligently to support the rights and freedoms of all people in Canada. Please visit Canadian Civil Liberties Association to make your donation.