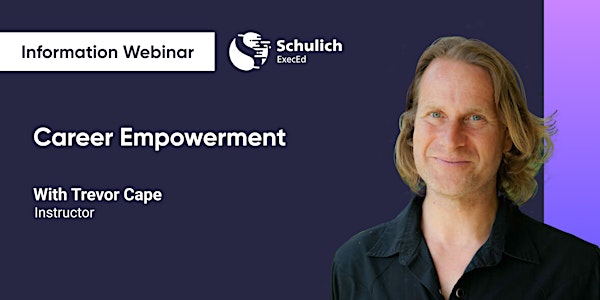 Early-in-Career Program
Join instructor Trevor Cape online to learn about how to create a career path for yourself in your organization and succeed.
About this event
ONLINE EVENT - Register today! (Multiple dates available, visit our Eventbrite page for details.)
Recent studies by human resource organizations show that up to half of early-in-career employees – those with less than five years' experience in the workforce – were ready to change jobs for better opportunities, both in pay and career fulfilment, within the first year.
The Career Empowerment program is a fully self-paced experience empowers learners to complete the program without interrupting their own schedule. It challenges them to think strategically about their career paths and how to meet their career goals within the organization.
Join us for this online webinar to learn more about and get answers to your questions about the program.