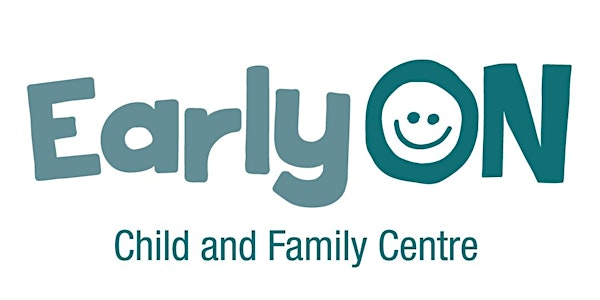 Early ON Indoor Playgroup - Wednesday, December 1, 2021
Early ON Indoor Playgroup - Pinecrest Queensway Community Health Centre
About this event
Playgroups are for families with children from birth to 6 years of age.
1 ticket = 1 family (maximum 4 people)
As part of the new guidelines, all participants are required to:
• pre-register
• complete a covid screening once you arrive
• maintain physical distancing between families
• wear a mask if you are an adult (children over 2 can wear a mask, if tolerated)
• keep personal items such as diaper bags with you at all times
We would ask that you:
• feed children before and after playgroup (not during)
• not bring personal items like strollers
Indoor playgroups will be divided into "play centres" and each family will be assigned to one of the centres to help insure physical distancing. Each centre will have a variety of toys for your children to play with. At the end of each playgroup, the centres and toys will be cleaned and disinfected. Circle time will be offered, where possible.
Registration is per family, though at this time we ask that there are no more than 3 children per adult. 1 ticket = 1 family (maximum 4 people)
Please refer to guidelines from Ottawa Public Health for covid symptoms. If you or any member of your family is sick, please do not attend.
Parents should read our full policies and procedures prior to coming to our programs.
Organizer of Early ON Indoor Playgroup - Wednesday, December 1, 2021