EarlyON Collingwood Stay, Play and Learn
EVERY ADULT & CHILD MUST PURCHASE A TICKET TO ATTEND. You must preregister & complete prescreening 1-2 hrs prior to arrival.
About this event
Please book all family members attending, including infants and children 0-6 and complete self screen for all attending 1 -2 hours prior to your arrival.
Collingwood
https://e3.ca/earlyon/
Washroom access will be available.
Adults and children aged birth to 6 only will be able to register and attend the EarlyON CFC. We regret that our numbers and space do not accommodate older siblings.
Please call if you can't make it or need to cancel your tickets and we can do that for you.
If this is your first time registering, or you have questions, please call the centre for assistance. (705)446-0816.
Please read our EarlyON Child and Family Centre Alliston and Collingwood Parent Handbook prior to visiting.
We look forward to seeing you.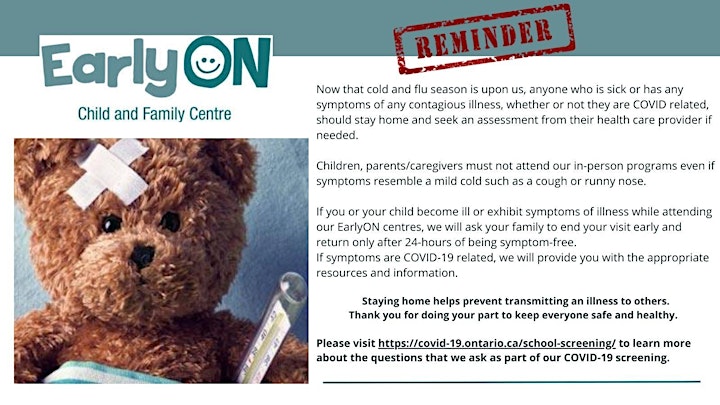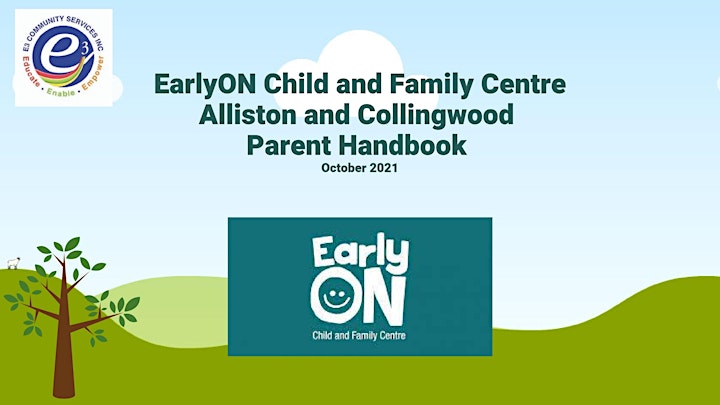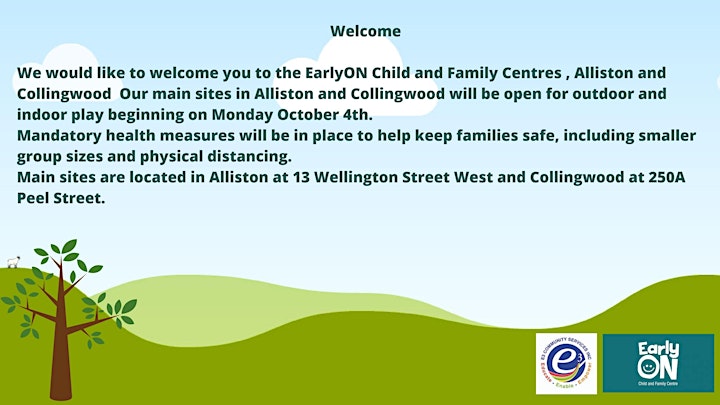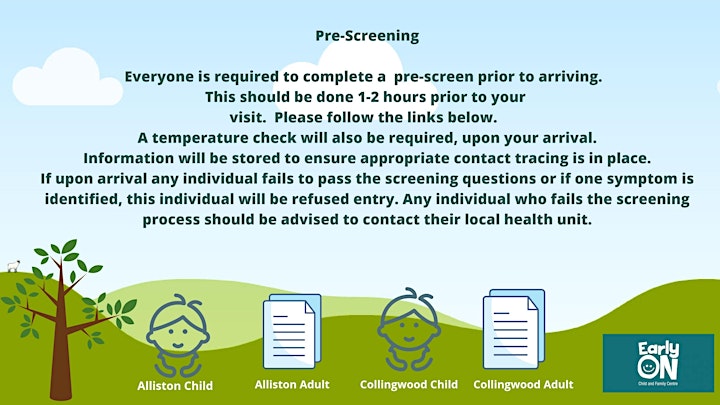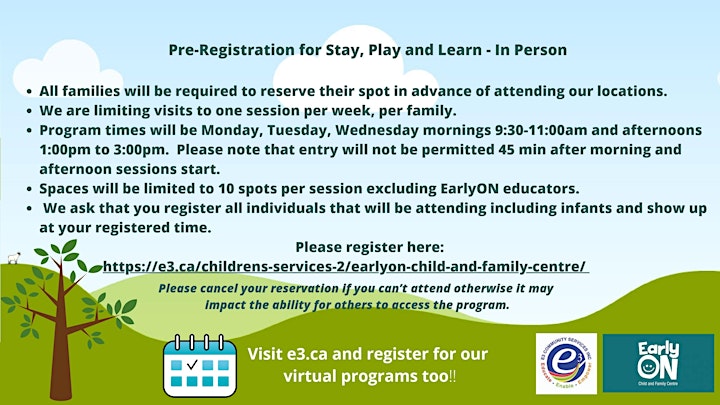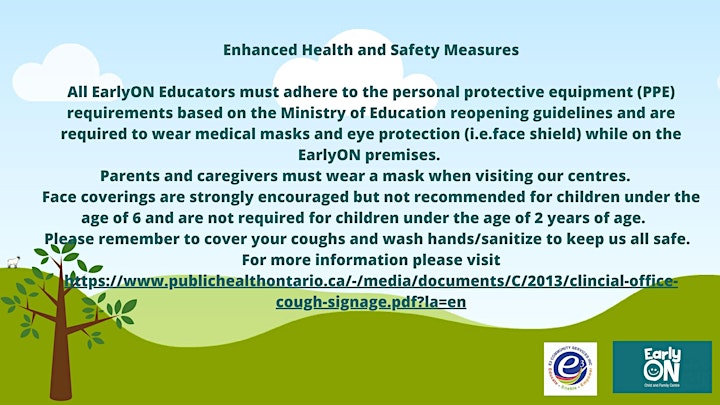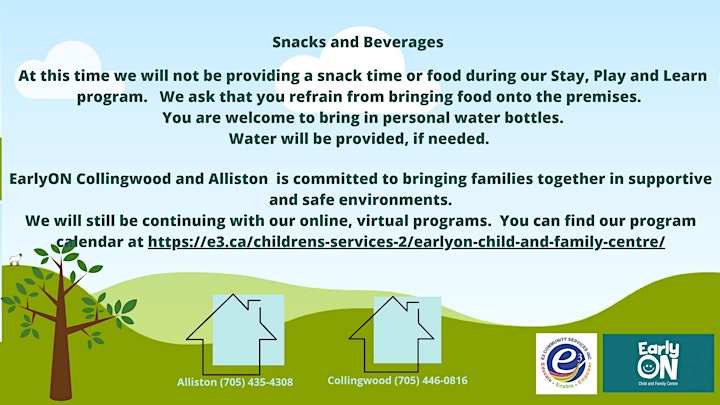 Organizer of EarlyON Collingwood Stay, Play and Learn