Description
Like previous years, BYOG (bring your own gloves), BYOM (bring your own mug), BYOWB (bring your own water bottle) and get ready to get down in dirty in North Whitby for our 4th Annual Earthy Day Clean Up. Lunch and snacks will be provided!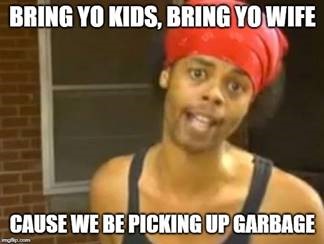 Date: Saturday, April 27th, 2019
Time: 9 – 11 am
Location: Taunton and Brock St N
The below map also indicates where we will be focusing our cleaning efforts
The red = where we will be cleaning up
The blue = where we can park
Let's meet in the small red lot prior to the pick-up to congregate on the plan.
See you Earthlings there!