Description
Earth Day Open House at Lufa Farms!
Wondering what to do for Earth Day? Come join us for a tour of the world's first commercial rooftop greenhouse on Saturday, April 21 (French tours) or Sunday, April 22 (English tours).
Meet our team and see how we grow veggies on Montreal rooftops year-round to make cities more sustainable. You'll also get to meet and chat with some of our partner farmers and try some of their creations! (Pour les visites en français, c'est par ici.)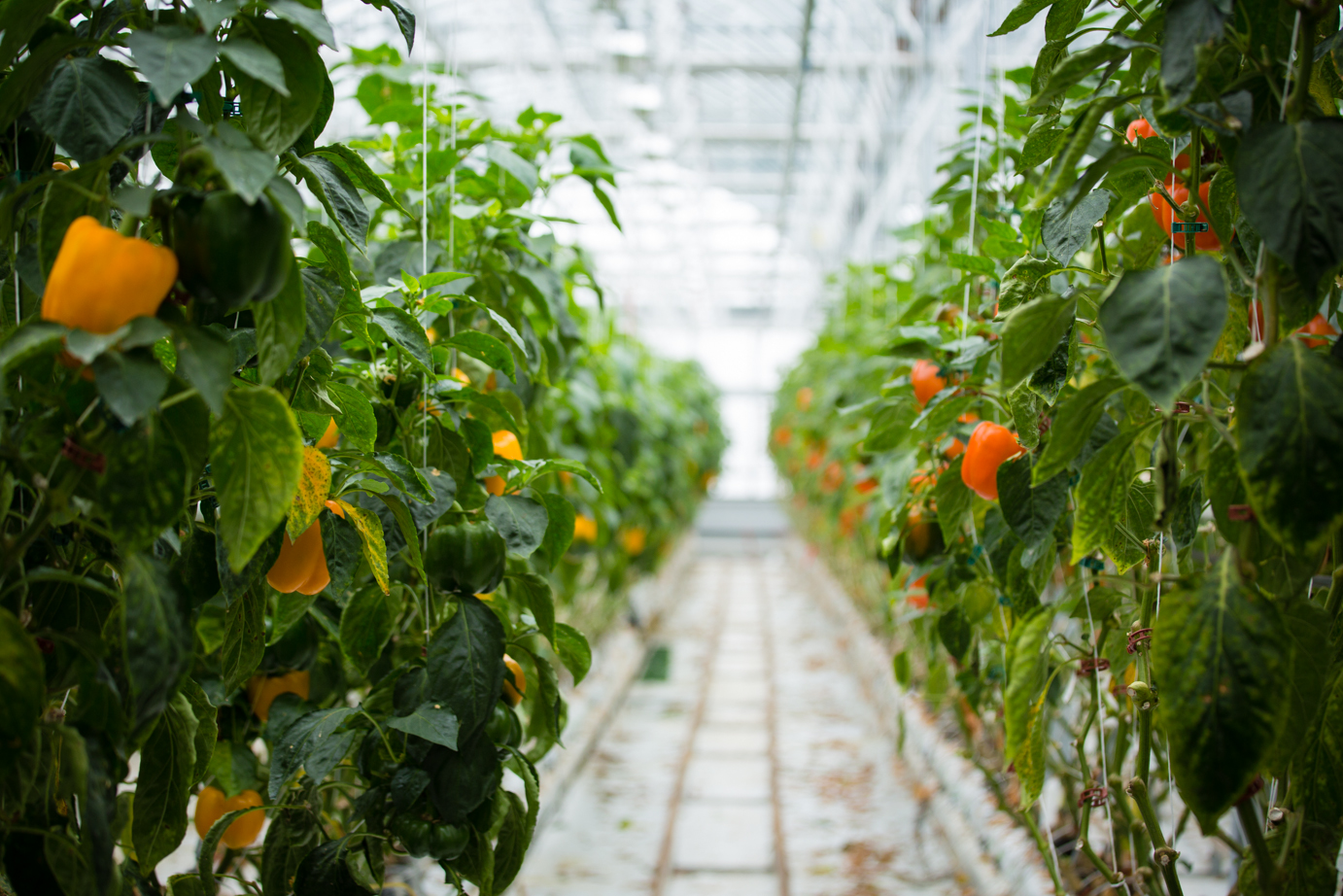 What to know:
Every reserved spot counts for one person only.

Each tour lasts about an hour and includes a visit to the greenhouse and our distribution centre.

Arrive at least 10 minutes before your tour starts, and check in with our team when you arrive.

Follow your tour guide so you don't miss anything!
Accessibility:
Our building is not the most accessible to wheelchairs, walkers and strollers.

If you come with children in a stroller, know that you'll have to take it up a set of nine steps to get it into the building. Once inside, we suggest you bring another carrying method to take your children up to the greenhouse as we cannot allow strollers up there for space and security reasons.

There is no wheelchair access to the building (unless someone strong can pull you up a set of nine steps). Once inside, however, we can get you up to the greenhouse.

If you're using crutches or a walker and are able to go up a few steps, we'll be able to get you into the side door.
What to bring:
Some cash, in case you want to get some of the goodies our partners are offering.

Your e-ticket (no need to print it!), so we can check you in quickly.

There's water on site but a water bottle is recommended. It can get hot in the greenhouse!
Fun stuff:
New to Lufa Farms? Our team will be around to answer all your questions and help you sign up if you're interested. (And we'll have a surprise gift for new Lufavores!)

Already a Lufavore? We'll have a little gift for you too, of course!
We can't wait to meet you and, show you around the farm, in honour of Earth Day. For inquiries, feel free to email us at info@lufa.com.
The Lufa Farms Team