Join us for a fun-filled virtual arts & crafts class for kids 5-10 years old. Participate in cool activities, connect with others, have fun!
About this event
April 22nd was Earth Day, and there are so many ways to celebrate the beauty and simplicity of the nature that surrounds us. Let's take the time to appreciate all that our planet has to offer, and promise to be responsible for making a cleaner, greener world!
To commemorate Earth day join us for a fun-filled Arts & Crafts class for kids 5-10 years old. In this earth-day themed art project, participants will create two suncatchers inspired by this beautiful planet we call our home!
Supplies Needed:
Project # 1 - "Stained Glass" Globe
- paper towel
- Blue and green washable markers
- Spray bottle, or a large paintbrush
- Water
Project #2 - Outdoor Landscape Suncatcher*
- Paper
- Pencil
- Markers
- Vegetable oil (other kinds of oil, such as baby oil or olive oil, works fine too)
- Cotton ball
- optional: oil pastels
We'll also need:
- Black construction paper (or another dark colour)
- Bowl or other circular object (to trace a circle)
- Scissors
MEET THE TEACHER!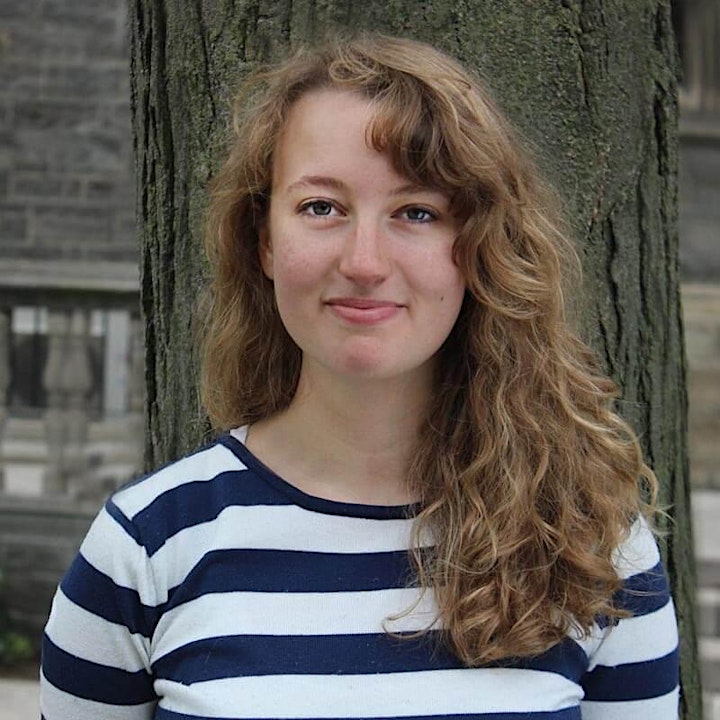 Mirka Loiselle is a Toronto-based artist, educator, and childcare worker. She's been lucky enough to work with kids in a variety of settings over the years and currently teaches a French & English after-school visual arts program at SkyBlue Studio in Toronto, and works as an arts educator with Playocity and VIBE Arts. Mirka also works as a freelance illustrator; her work can be found online at mirkaillustrates.com.