Description
HHT Canada THH is excited to announce that we will be hosting an Eastern Canada HHT Patient Conference this fall in Toronto, Ontario. Join us for an experience of a lifetime, involving engaging lectures presented by HHT medical professionals and scientists, the opportunity to connect with fellow HHT patients and above all, discover something new about your disease!
See conference program below. Breakfast, coffee breaks and lunch are included in the registration fee.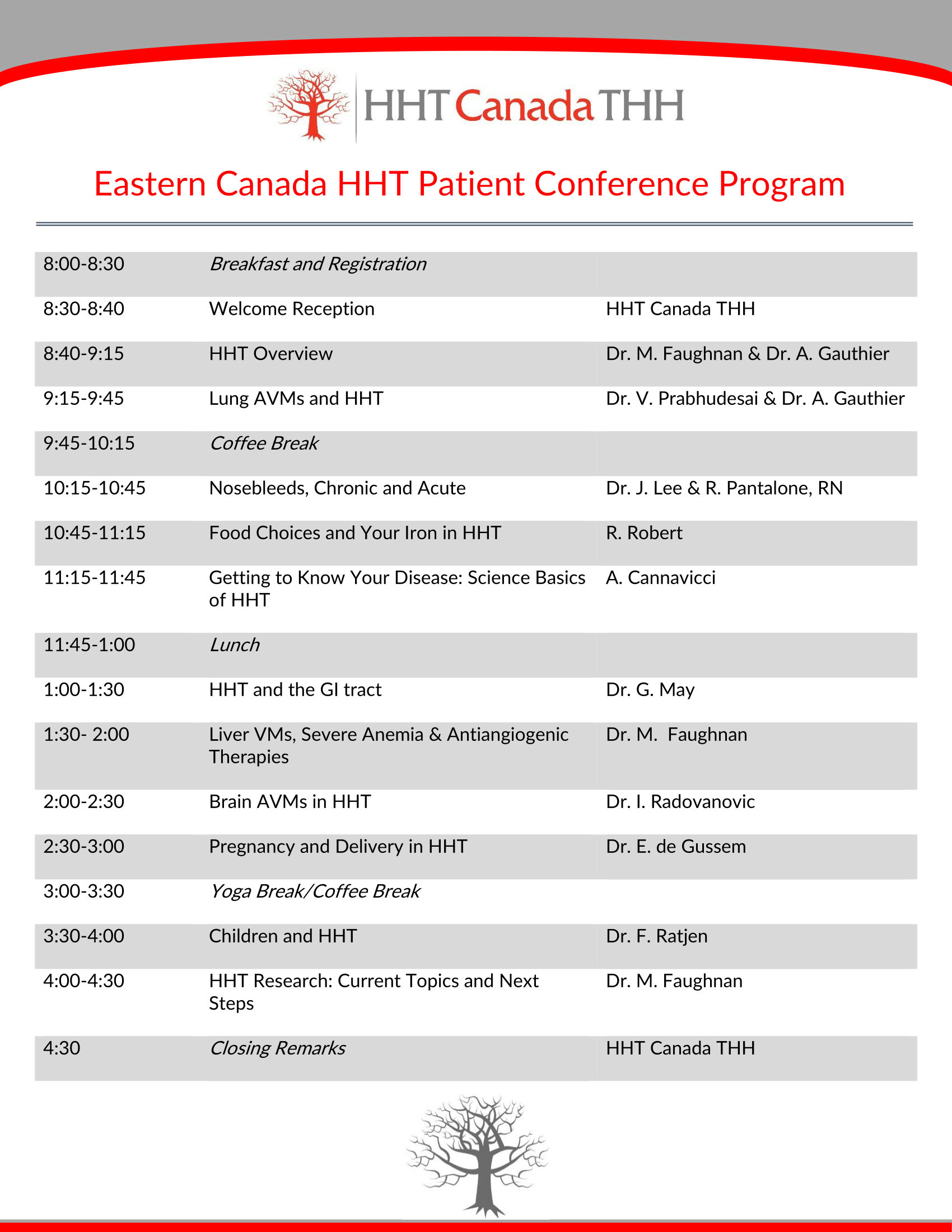 This is a tentative program and can change without notice.