Eat Dinner to Help Syrian Kids

Saturday, 20 December 2014 from 6:30 PM to 9:30 PM (MST)
Event Details
Eat Dinner to Help Syrian Kids
Anatolian Cultural Centre Edmonton organizing a dinner to help Syrian kids who are affected by the war. All proceeds will go to KIMSE YOK MU aid organization. (Please see below for more details about KIMSE YOK MU)
When: Saturday at 6:30 pm till 9:00 pm 
What: Dinner event to Help Syrian Kids
Sponsored by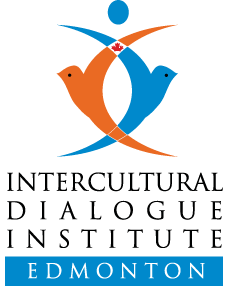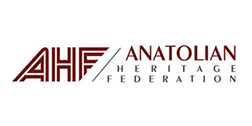 KIMSE YOK MU
Kimse Yok Mu is a humanitarian aid organization based in Turkey with 40 branches throughout the country which also provides humanitarian relief in over 113 countries, as well as having tens of thousands of volunteers assisting its operations around the globe. KIMSE YOK MU focuses upon providing aid to those who are most in need at their most dire moments and maintain a commitment to leaving a lasting impact upon those KIMSE YOK MU assist. Over the past three years; more than 3 million people have donated to KYM. It hosts approximately 170,000+ dedicated volunteers worldwide and millions of people have so far benefitted from KYM activities around the globe. KYM were established in 2002 as a Turkish humanitarian aid organization and were granted Public Interest Association status in 2006. The NGO were awarded the Turkish Grand National Assembly Outstanding Service Award in 2008 and gained yet more international recognition when KYM wwas granted United Nations ECOSOC Special Consultancy Status in 2010. KYM is also a solution partner of the UN. Reliability and transparency are the organization's main principles; and it works in coordination with more than 140 partners including UN bodies, governments, GOs as well as NGOs. Some of the projects carried out by KYM in a period of just one year are cash assistance project with UNHCR for Syrian refugees, construction of school in the Northern Iraqi city of Arbil with the coordination of local governor, opening a school with Japanese goverment for Syrian refugees in Turkey's Hatay province, renovation of a school and construction of a dormitory for orphans with a partnership of Presidency of Kyrgyzstan. The organization has also received several awards and letters of appreciation from dozens of other countries. (Peru, Haiti, Somalia, Pakistan, Philippines among others) and has been nominated by the Belgian Ministry of Foreign Affairs for The King Baudouin African Development Prize. KYM provides aid in a broad spectrum of areas through a multitude of programs and projects providing both immediate short term assistance as well as long term solutions. Some of the fields KYM is involved in are education, social services, medical services, housing, disaster relief, emergency response, sustainable develeopment as well as providing food aid, basic necessities, and household goods. KYM focuses on both humanitarian and development aid and has five diverse programs for being a leading non-govermental organization embracing human beings all over the world by meeting the basic needs of society in cooperation, solidarity and development with sustaniable solutions. These are Disaster Relief, Humanitarian Aid, Educational Programs, Medical Assistance and Sustainable Infrastructure Development.
When & Where

St. Albert United Church
20 Green Grove Drive
St Albert, AB T8N 5H6
Canada

Saturday, 20 December 2014 from 6:30 PM to 9:30 PM (MST)
Add to my calendar
Organizer
Our mission is to promote cross-cultural awareness, in order to attain peace and diversity with our neighbors, help establish a better society where individuals love, respect and accept each other as they are.We endeavor to bring together people of goodwill from all cultures and faiths on a common platform of love and tolerance to develop an understanding that can inspire peace and harmony in our community.