About this Event
Wellness Wednesday is now a wellness program with the intention of building community and human connection which will, ideally, lead to a decrease in isolation and loneliness.
Tickets to every Wellness Wednesday workshop include access to a facilitated and supportive Facebook group, where presenters are available for questions/comments/discussions and where attendees can connect with each other. Additionally, tickets also include a face to face meet-up, facilitated by the presenter of the workshop, once a month for six months where discussions can deepen and attendees can connect further.
~*~
Are scrumptious holiday treats seductively calling your name? Learn how to identify the real source of your emotional eating, how to process emotions, and techniques that will help you halt an emotional binge before it begins. This 90-minute workshop with Emotional Eating Expert, Jenna Lessner, will teach you how to respond rather than react to your emotional holiday triggers.
Included with the Eat, Drink & Be Mindful workshop is 6 months of group accountability support that will help keep you on track with the tools and techniques outlined in this workshop. The on-going group support will include a short discussion lead by Jenna and an opportunity to share your wins and struggles in a safe environment with the opportunity for coaching feedback and support.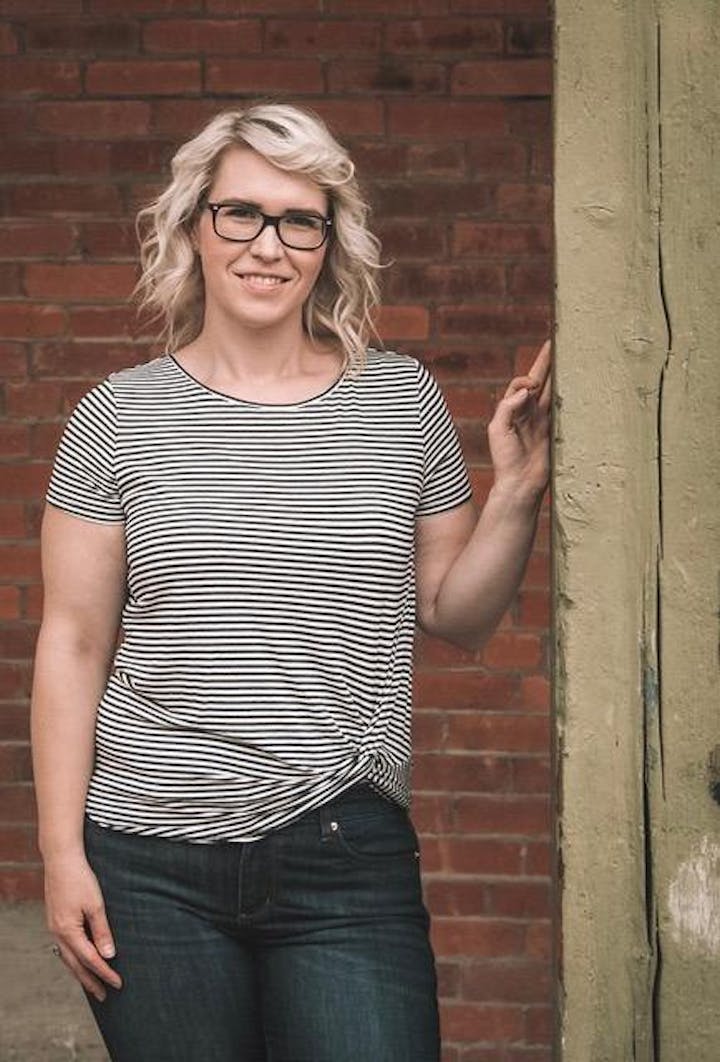 Jenna of Simply Nurtured is a born-and-raised farm girl with nothing more than a passion and a dream to help others find freedom from food.
Jenna has struggled with obesity her entire life. When she graduated university with a Bachelor of Science in Agriculture in 2010, her weight had climbed to 295 pounds. Jenna remembers the day she stepped on the scale and saw the number staring back at her. It was a turning point in her life. At that moment she vowed she would never reach 300 pounds.
With deprivation and binge eating being the vicious cycle of her life, she still struggled with my weight three-years later. In 2013, she developed the tools to help get her out of the vicious cycle and finally gain her health back. Creating a healthy relationship with food not only helped her lose 130 pounds but to keep it off for 6 years now.
As an Emotional Eating Coach, Holistic Nutrition Consultant, and motivational speaker Jenna improves the physical and mental health of women by teaching them tools and principles to create a life and body that they love.