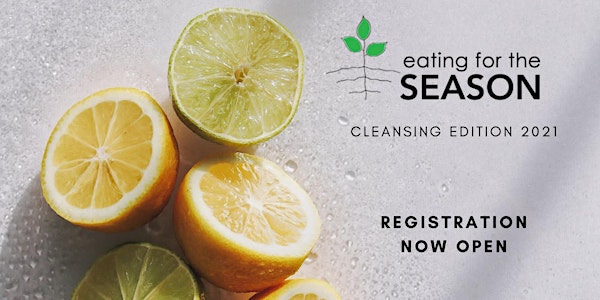 Eating for the Season - Cleansing Edition
Are you looking to reduce bloating, kick the sugar addiction, boost your energy levels, improve concentration and enhance elimination?
About this event
Program Registration – NOW OPEN
Our most popular program is back and this time we will be focusing on supporting the digestive system. If you suffer with IBS symptoms such as gas, bloating, indigestion, constipation, diarrhea, IBS or leaky gut, then this program is for you!
During this program, you will have access to our professional holistic nutritionist, Marissa, who will show you how eating nutritious food will help support your digestive system and overall well-being.
Each week, you will receive a new meal plan that includes breakfast, lunch, dinner and 2 snacks. This plan will highlight recipes that are gluten-free, dairy-free, high in fiber, adequate levels of protein, healthy fats and antioxidants.
You will also receive:
itemized weekly shopping lists
advice on which supplements can gently promote detoxification
suggestions on ways to promote cleansing your everyday life
access to the private accountability Facebook group with the opportunity to connect with other like-minded individuals looking to improve their health
Enjoy this program from the comfort of your own home. We will meet weekly for a Zoom call as we progress through the program to help everyone stay accountable, share experiences, ask questions and to learn about programming for the upcoming week. .
Weekly Zoom Calls will run evenings from 7:00 pm – 8:00 pm on the following dates:
Thursday Septemeber 16th - intro sessions and release of Cleansing Meal Plan Week 1
Thursday May 20th - check in and release of Cleansing Meal Plan Week 2
Sunday May 30th - check in and closing details
Recordings of Zoom calls will be available.
INVESTMENT IN YOUR HEALTH
Introductory Pricing: $39.99 (regular price $59.99)
May 13th – Last day to sign up