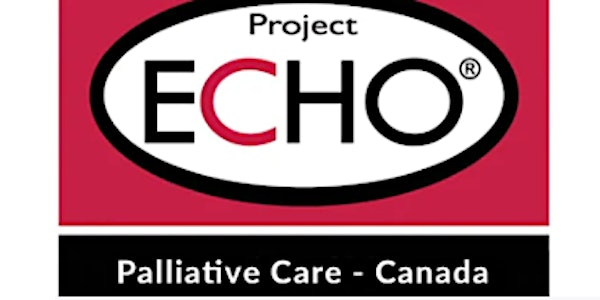 ECHO Psychosocial series: Ethical Tensions in Palliative Care, Session 1
Ethical Tensions in Psychosocial Palliative Care: Ethics in End-of-Life Care Session 1/3: Broadening the Scope of Ethics in Palliative Care.
About this event
About: Ethics can be a thoughtful, intentional, and systematic evaluation of the values, beliefs, and feelings that underpin our everyday thoughts, attitudes, and behaviors. This theme explores how best to elicit the values (what we hold to be important in our world), beliefs (what we hold to be true about our world), and feelings (what we need to feel heard and understood) of all stakeholders. This process will ensure that all voices are clearly acknowledged, validated, and accurately reflected in the outcome of any ethical decision-making with patients, families, and the care team.
Participants will be introduced to decision-making frameworks, ethical principles, and perspectives that can guide them through ethical challenges in their daily practice. Ways to respond to ethical/moral distress (when what you value is compromised and/or your ability to do what you believe is right is impeded) will be explored, along with how to create a safe workplace to raise ethical concerns among the care team.
Who is it for: This virtual knowledge-sharing network is intended for individuals actively working in a clinical role providing care to adults, children and families who are affected by advancing life-limiting conditions such as Social Workers, Counsellors, Music Therapists, Psychologists, Psychiatrists, and Spiritual Health Practitioners.