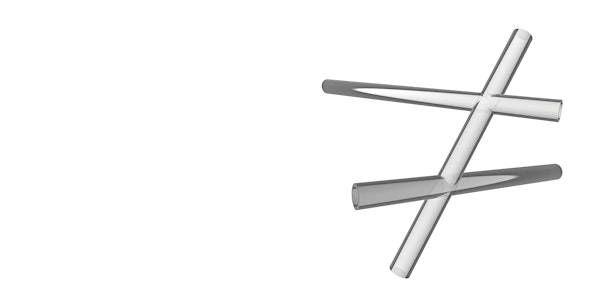 Echtzeit by Hellmuth Costard & Jürgen Ebert. With a talk between Thibaut de Ruyter and...
When and where
Location
Haus der Kulturen der Welt - Theatersaal John-Foster-Dulles-Allee 10 10557 Berlin Germany
Description
Echtzeit
by Hellmuth Costard & Jürgen Ebert. With a talk between Thibaut de Ruyter and Florian Wüst
Screening
Echtzeit (Realtime, West Germany 1983, 107') deals with the transformation of images in a world shaped by electronic systems. "A computer is working in 'realtime' when it is as fast as the event it is used to control," writes Hellmuth Costard. In realtime computation, the border between actuality and its computation, between reality and illusion, is blurred. The story revealed by this experimental feature film is of the love between Ruth and Georg, who exist as a momentary state in a program. Unlike Ruth, Georg seeks a "place that is nowhere," where the past, present, and future collapse into one another. The fictional plot is edited with documentary footage and clips from television: the production of microchips in a cleanroom lab, a Pershing II missile test, a guided tour of the Würzburger Residence with Konrad Zuse and others, the arrest of West Berlin squatters, a discussion between engineers about coloring in a computer-generated image of a landscape, the film's real protagonist.
Full program: 2016.transmediale.de
Follow us: Newsletter Facebook Twitter
---
Tickets can not be refunded or exchanged. Reduced tickets for students, those officially serving German federal voluntary service, people receiving social welfare, or severely disabled persons (at least 50 v. H. MdE) will be available at HKW box office only. Please bring a valid certification or student ID. During transmediale the HKW box office will be open on 4 - 6 February from 10.00 - 22.00 and on 7 February from 10.00 - 21.30.