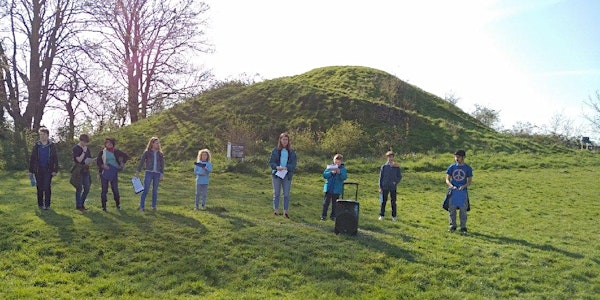 Eco-Seminars
A series of free online Eco-Seminars organized by the Cambridge Schools Eco-Council
About this event
Invitation to Register: Free Online Eco-Seminars for Cambridgeshire and the World!
Cambridge Schools Eco-Council is organising a mini-series of free 60 minute Online Eco-Seminars to raise awareness of key sustainability challenges and solutions, while schools have been forced online in many countries. Children, students, families and members of the public can register for free over Eventbrite and participate online over Zoom, 4-5pm (UK time) each fortnight from Tuesday 21 April to Tuesday 16 June. Each Online Eco-Seminar focuses on a key sustainable development goal, such as Climate Action (SDG 13), Protecting and Restoring Life on Land (SDG 15) or Agriculture and Food Systems (SDG 2). Each Online Eco-Seminar includes student and expert speakers.
Over zoom, after a 15 mins for tech testing and interactions from 3:45pm to 4pm, student Eco-Councillors and UN Voices of Future Generations child authors / ambassadors, together with world-class experts, will provide a 25-minute introduction to a sustainability challenge, and discuss creative local and solutions. For a further 25 minutes, participants can ask questions and discuss potential solutions and ways to raise education and awareness interactively, followed by a 10-minute closing from the experts and youth speakers by 5pm.
Upcoming Seminars:
Seminar 4: Nature, Biodiversity, Ecosystem and Cultural Diversity - Tuesday, June 2
Child author speaker: Addy
Eco-Council speaker: Nico
Experts: Ms Hawa Sydique & Ms Terra Dawn Atleo
Seminar 5: Consumerism and Waste - Tuesday, June 16
Child author speaker: Andrea
Eco-council speaker: Luana
Experts: Dr. Markus Gehring
Please note: Students and children participate with permission under supervision of parents/guardians from their homes.