Event Information
Location
Eco-Sense
3295 Compton Road
Victoria, BC V9E 1C8
Canada
Description
Eco-Sense and Hatchet & Seed Green Home & Edible Landscape TOUR


We are excited to announce our first collaborative event of the year! Eco-Sense and Hatchet & Seed are co-hosting a tour of the Eco-Sense home & edible landscapes that surrounds it.



We (Tayler & Solara) have recently moved into the suite at Eco-Sense, where Gord & Ann Baird have built an amazing cob-home surrounded by edibles landscapes & gardens. If you haven't seen their work, check it out here:

www.eco-sense.ca

. We're so thrilled to have the chance to live and work alongside them, learning & growing!



This tour is our first collaborative event on the land together. We're looking forward to it and hope to see some of you there!

This tour will give you a first-hand look at some well-developed permaculture-inspired home & landscape systems, including:


Green Building: seismically engineered load bearing insulated cob home + outbuildings; earthen floors, cob pizza oven, natural plasters, passive solar design, living roof, 'Eco-Hut', example of off-the-grid tiny home

Renewable Energy: solar PV with grid tie energy & battery back-up, solar thermal hydronic heating with wood gasification backup

Resource Conservation: grey water re-use, waterless (composting) toilets, LED lighting, extensive composting systems

Rainwater Harvesting: living roof water harvesting, 10,000 gallon tank storage, 250,000 gallon surface pond

Edible Landscapes & Plant Nursery: intensive organic vegetable production, mixed 'food forest' with hundreds of edible, medicinal and otherwise multi-functional plants; plant nursery open after tour (see plant list availability here)

There will be the opportunity for questions along the way as well as some time for snacks & networking at the end.




Where: Eco-Sense, 3295 Compton Rd.

Parking: Please park at the bottom of the hill and we will all walk up together. Wear good shoes as the ground in uneven, and dress for the weather as we will spend about half the time outside.

Starts at 1pm sharp!
When: Sunday, May 28th, 2017, 1pm - 5pm

Price: $40

Includes: Local tea & some homestead snack tastings. Note: not a full meal.
Limited to 20 participants.


** REFUND POLICY: Full refunds are available for those who contact us before May 19th. NO refunds are available after May 19th, 2017. Thanks for your understanding.
Your Tour Guides for the afternoon will be:













Co-hosted with: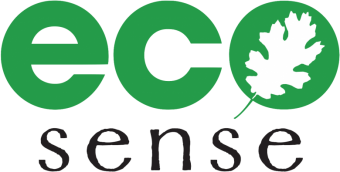 Date and time
Location
Eco-Sense
3295 Compton Road
Victoria, BC V9E 1C8
Canada