Description
Join the Sustainable Campus Initiative and Sustainability Office for Waterloo's fourth annual Eco-Summit. We are excited to bring together a diverse group of staff, faculty, students, and community partners to build relationships, inspire action, and celebrate progress.
This year's event will focus on building foundations for campus sustainability. It will feature Frances Edmonds from HP Canada as the keynote speaker, case studies of research and initiatives happening at Waterloo, and closing remarks and Green Office award presentations from President and Vice-Chancellor Feridun Hamdullahpur.
---
Schedule:
12:00 - 1:00p.m. - Networking lunch
1:00 - 2:00p.m. - Keynote address from Frances Edmonds: Head of Sustainability, HP Canada
2:00 - 3:30p.m. - Campus updates and case studies
3:30 - 4:00p.m. - Closing remarks and Green Office certificates with Feridun Hamdullahpur: President and Vice-Chancellor, University of Waterloo
4:00 - 4:30p.m. - Networking
---
Keynote
Frances Edmonds
Head of Sustainability, HP Canada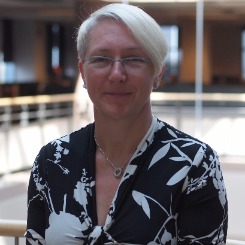 Frances Edmonds is the Head of Sustainability for HP Canada, where she is responsible for overseeing HP's full suite of corporate social responsibility programs including strategic partnerships with key nonprofit organizations and an industry leading volunteer program. With Frances's leadership HP is able to state that HP Canada is the most environmentally responsible IT Company in Canada. She works closely with HP's many partners to drive sustainability practices across HP's business and throughout Canada. Strongly believing in environmental education, Frances has established programs to provide a wide range of environmental education opportunities for Canadians, from kindergarten to companies that are not even HP's customers. She was recognized in 2012 as being one of Canada's top sustainability professionals by jointly receiving the Clean 16 award with her manager, is a board member of Learning for a Sustainable Future, and sits on the Schulich Centre for Responsible Business advisory council.
Frances will share her insights on HP's sustainability journey and the critical need for sustainability literacy in the workforce, as well as upcoming opportunities for collaboration with post-secondary students across Canada.
Closing Remarks
Feridun Hamdullahpur
President and Vice-Chancellor, University of Waterloo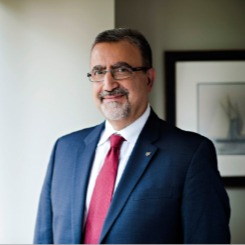 President Hamdullahpur will share some closing thoughts on campus sustainability and present the 2017 Green Office certificates for departments.