Seminar series featuring a presentation by Dr. Shaun Barker and several short talks by UBC graduate students.
About this event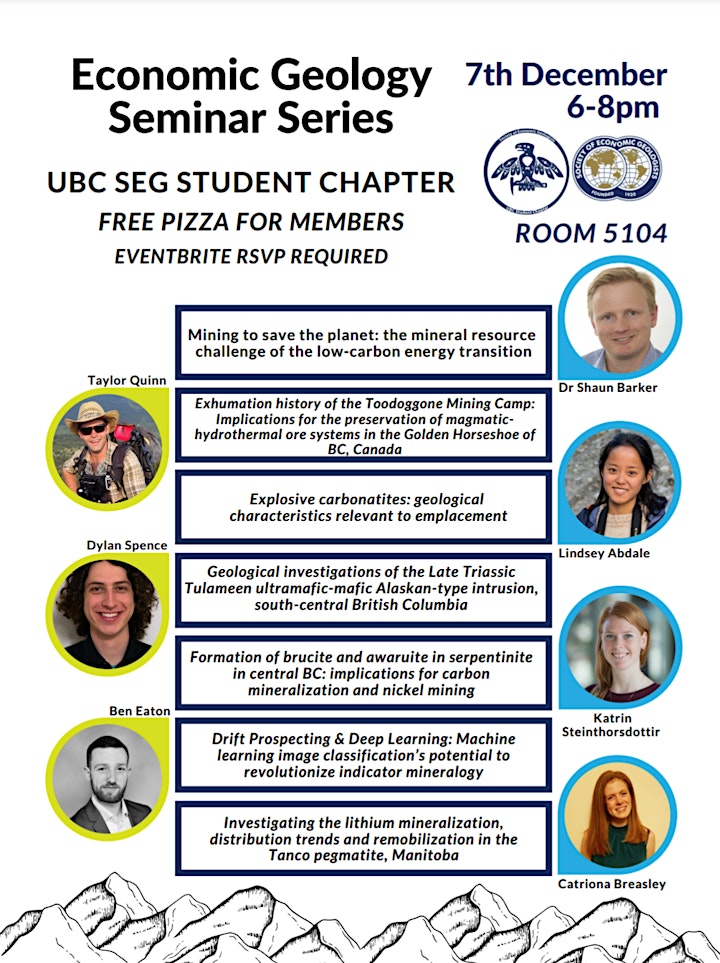 We are excited to bring you the first in person session of our Economic Geology Series!
Donations are encouraged to support future events hosted by UBC SEG and accepted through the link below:
https://eoas-mdru.sites.olt.ubc.ca/ubc-seg-donation/
Covid precautions and requirements:
Masks will be required and have vaccine passports ready.
Please cancel if you are unable to attend, due to covid restrictions, the number of attendees is strictly limited based on room capacity.
If attendees are unwell, they are to be asked stay at home and cancel their RVSP.