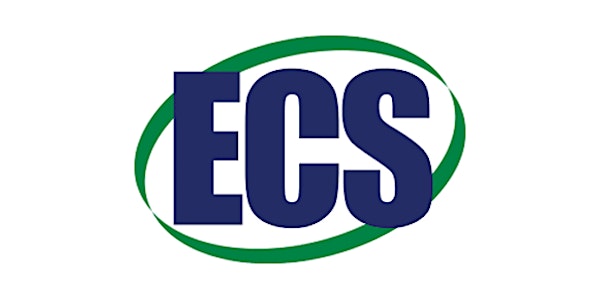 ECS Canada Section 2020 Fall Symposium
Recent Developments in Electrochemistry and Electrochemical Technologies
By Department of Chemistry at Simon Fraser University
When and where
Date and time
Saturday, December 12, 2020 · 7am - 5pm PST
About this event
Join us for the ECS Canada Section 2020 Fall Symposium on December 12th!
This symposium will bring together researchers from a diverse range of fields that are developing electrochemical theory and techniques, and using each to make advances in the areas of electrocatalysis, electrodeposition and corrosion, battery materials, and the study of interfaces and interface phenomena. Invited speakers from across Canada and abroad will give a series of presentations to discuss recent developments, challenges, and future opportunities in the field.
Introductory Remarks will start at 7:45 am (PST) followed by a series of keynote and invited talks, multiple student presentations, and award presentations. Breakout rooms will be available for discussions and networking with presenters and attendees. Additional online rooms will be available to meet our sponsors throughout the day.
The Symposium will be hosted on the Hopin virtual event platform. You will receive an emailed invitation the day before the event with an access link that is unique to your registration. The platform is accessible by web browser and no additional downloads will be required. It is recommended to use an up to date Chrome browser.
There are a select number of spots available for graduate student presentations. Apply as soon as possible! Please indicate whether you are a graduate student, and we will contact you with further details for submission of the title and abstract. Student presentations will be limited to a 10 minute presentation with an additional 5 minutes for Q&A (15 min total). Presentations will need to be pre-recorded and provided to the organizers by a YouTube link. The deadline for student presenter submissions will be 12 pm (noon, PST) on December 10th.
Invited talks by:
Dr. Henry White, University of Utah, United States of America
Dr. Karl Mayrhofer, Forschungszentrum Juelich GmbH, Germany
Dr. Mita Dasog, Dalhousie University, Canada
Dr. Pablo Sebastián Fernández, University of Campinas, Brazil
Dr. Linda Nazar, University of Waterloo, Canada
Dr. Daniel Guay, Institut National de la Recherche Scientifique, Canada
Dr. Sanela Martic, Trent University, Canada
Need more information?
Send an email to: merissas@sfu.ca
Many thanks to our event sponsors!