Description
**IMPORTANT UPDATE** During the global pandemic all our dances will be live-streamed via Zoom. We've created a separate event for this. Find out all the details and register here: https://www.eventbrite.co.uk/e/ecstatic-dance-uk-sunday-livestream-tickets-100424943710


London's Sunday morning Ecstatic Dance!
Every Sunday in Hackney Wick
Music, movement + mindfulness

FORMAT

10.00 Doors open + Warm-up music
10.30 Opening circle
11.00 Ecstatic Dance
12.40 Sound healing + Closing circle
13.00 Lunch (optional)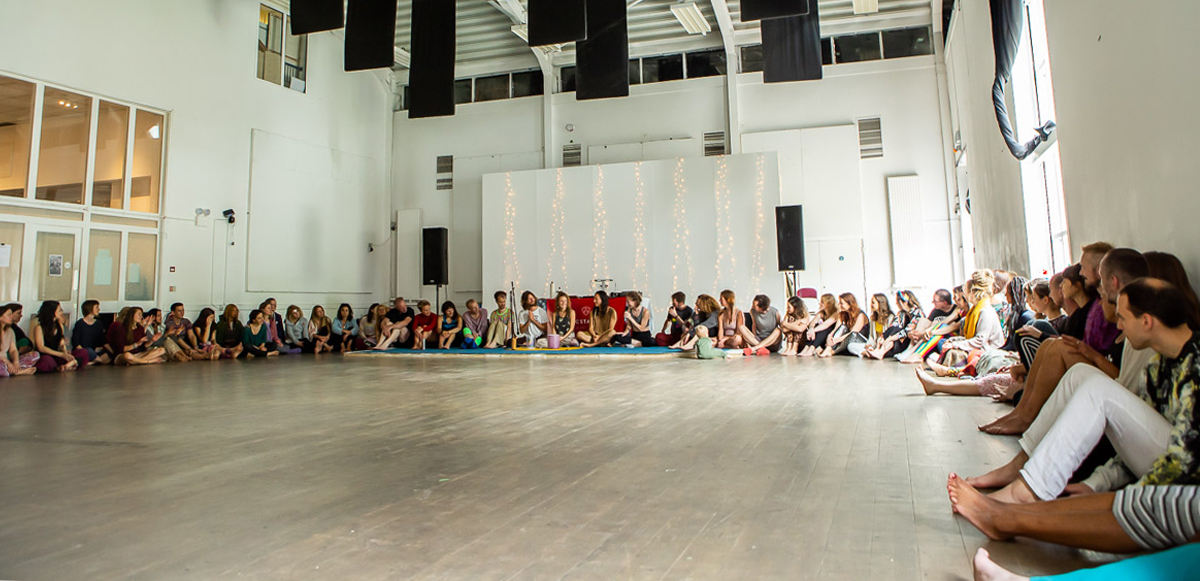 WHAT IS ECSTATIC DANCE?
ED is a type of free-form dancing inviting people to connect to themselves and to others through music and movement. It takes places over a 2-hour live DJ set and starts and finishes with a short opening and closing circle led by a Ceremony Leader. There are no teacher or rules, but we ask you to follow a few guidelines:

1. No talking. ED is a silent practice -you are welcome to communicate with others with your body language, but please keep words outside the space.
2. No shoes. Barefoot dancing helps us ground ourselves by creating direct contact between our feet and the floor. ED is best practiced barefoot but you can also wear socks if you wish to.
3. No drugs/alcohol. ED is a conscious practice embracing mindfulness.
4. Phone-free zone. Please keep your phones off/silent and out of sight.
5. Respect of self and other. We ask participants to take responsability for themselves, but also to watch out for others and be mindful of their personal space.

Q&A
-What to bring? You will most likely sweat, so bring a large water bottle (preferably reusable, we've put enough plastic on this planet)

-What to wear? Dress in layers. Our events are judgement-free spaces, so feel free to dress however you wish, whether it's a t-shirt and leggings or a fully-sequined catsuit. As long as you're comfortable, anything goes!

-What kind of music? ED music is eclectic and not linked to any specific genre. We start with ambient, chillout tunes then bring you on an ecstatic journey with electronica, EDM, world music and ethnic beats before bringing you back down with downtempo tracks and finish with a gentle sound bath.
-Are children allowed? Absolutely -we love kids! Our events are family-friendly and under 12s can come for free. We recommend ear protection as the music can get loud. Teens between 13-16 get half-price (£7 on the door).
-What is your refund policy? We don't offer any refunds, but we can transfer your ticket to a future event if you notify us up to 48 hours before the event.

THE CAFÉ

The Old Baths Café opens at 9.30 am on the day. You are most welcomed to stay over after the event for a well-deserved post-dance lunch and make new friends.

PRICE

£10.00 Early Bird
£12.50 Advance
£15.00 On the door (cash + card)

RSVP on FB to get the latest updates: https://www.facebook.com/events/2009380729171488

We can't wait to see you there!

Renée & the Ecstatic Dance UK team