Description
EDA Workshop Pt. 2 - Enhancing Your EQ on Equity

Monday, March 27, 2017 | AA 303 | 5PM-7PM | FREE!
Join us for our second Equity and Diversity in the Arts workshop and our final ACM EE event for the school year!
This workshop will take an experiential approach to enhance our awareness of why equity and diversity matter in our daily lives and in art. With a mix of self-reflection, group work, and activities, we hope that participating students in the ACM department will leave with tools to navigate the workplace, to speak up for one's self, and how to lead when dealing with issues of equity and diversity.
Students who must complete Field Placement Stream workshops or are in the ACM Engage program may attend this workshop for credit.
We greatly appreciate and are happy to have Amorell Saunders N'Daw facilitating this session!
------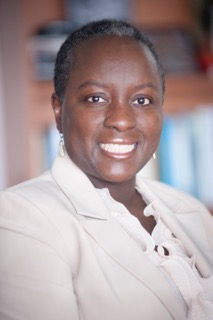 Amorell Saunders N'Daw

Amorell is the Senior Advisor on Equity and Diversity at the University of Toronto Scarborough. She is known to "have the rare ability to draw out even the most reserved individual and make them feel comfortable and included. She works tirelessly to promote inclusivity for under-represented groups. She always has sage advice for any circumstance, be it personal or professional. She has become a sought-after person to consult for policy and diversity advice by colleagues at all three campuses."