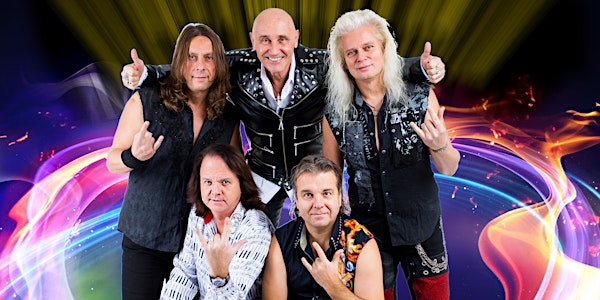 EDDA MŰVEK: ÉSZAK-AMERIKAI TURNÉ - 2019 - NORTH AMERICAN TOUR
ALL AGES
Presented by National Alliance of Hungarian in Canada (NAHC)
Doors 7:00/ Show 8:00 PM
When and where
Location
Vogue Theatre 918 Granville St Vancouver, BC V6Z 1L2 Canada
About this event
VANCOUVER
The Vogue Theatre
918 Granville St.
2019. március 29, péntek este 8:00
Jegy ár $50.00
Csak elővételben! Korlátozott mennyiségben!
Jegypénztár vagy 604-688-1975
További információ 604-637-7245
A Kanadai Magyarok Országos Szövetesége – Vancouver Fiók
Az Extra Hungariam Alapitvány
közreműködésével
A bevétel egy részét a Kárpátaljai Magyarság támogatására fordítjuk
VANCOUVER
The Vogue Theatre
918 Granville St.
Friday, March 29, 2019 - 8PM
Tickets: $50.00
Available Only in Advance! Limited Quantity!
Box Office: 604-688-1975
For more information call 604-637-7245
The National Alliance of Hungarians in Canada – Vancouver Chapter
In Association with The Extra Hungariam Foundation
A portion of the proceeds will go to support Hungarians in Transcarpathia!