EDDA MŰVEK: ÉSZAK-AMERIKAI TURNÉ - 2019 - NORTH AMERICAN TOUR - TORONTO

Saturday, 23 March 2019 from 8:00 PM to 11:00 PM (EDT)
Event Details
EDDA MŰVEK - Észak-Amerikai turné 2019 - TORONTO
Az Extra Hungariam Alapítvány
A Kanadai Magyarok Országos Szövetsége
A Vancouveri KMOSZ Fiókszervezet
A Calgaryi Magyar Kultúregyesület és
A Clevelandi Bocskai Rádio közreműködésével
Szeretettel hív mindenkit az év bulijára!

 Jegy ár $50.00 március 1-ig, utána $60.00
Jegyek Csak Elővételben! Korlátozott mennyiségben!
További információ 905-923-9599 vagy info@extrahungariam.ca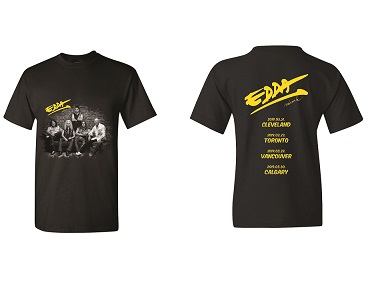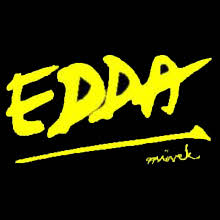 EDDA MŰVEK - 2019 North American Tour - TORONTO
 The Extra Hungariam Foundation
In Association with
The National Alliance of Hungarians in Canada
The Vancouver Chapter of the National Alliance of Hungarians in Canada
The Calgary Hungarian Cultural Association and
The Cleveland Hungarian Bocskai Radio

Invite you to The Concert of the Year!

Tickets: $50.00 until March 1, then $60.00
Available Only in Advance! Limited Quantity!
For more information 905-923-9599 or info@extrahungariam.ca

When & Where

Anapilis Christian Community Centre
2185 Stavebank Road
Mississauga, ON L5C 1T3
Canada

Saturday, 23 March 2019 from 8:00 PM to 11:00 PM (EDT)
Add to my calendar
Organizer
Alapítványunk célja
​A 2014 óta működő Extra Hungariam Foundation önkéntesek által szervezett alapítvány, melynek célja a magyar kulturális rendezvények pénzügyi támogatása. Támogatásban részesülhetnek a Torontóban és környékén (GTA) valamint Dél-Ontárióban és Kanadában működő magyar klubok, iskolák, könyvtárak, nyelvtanfolyamok, zenei és színházi előadások, művészeti kiállítások, ifjúsági táborok, sport események és más kulturális rendezvények.
​Our Mission
​Our mission, since 2014, is to create a Foundation which will provide long-term and ongoing funding to support Hungarian cultural activities, clubs, camps, sports, dance, school and language programs, music, arts and theatre events in the GTA, southern Ontario and across Canada.