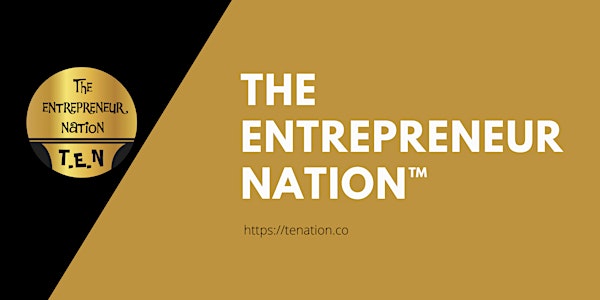 Edmonton chapter monthly meeting!
Finding success together in 2022
About this event
Hello Members,
The Edmonton chapter takes place every 2nd Wednesday of the month. The location remains the same and we are currently meeting virtually. The Zoom link will be emailed to members and approved guests.
Guests
We are an exclusive paid membership group. Members are allowed to bring a guest if there is no conflict with another member's business. To verify that the seat for your guest is vacant, please contact our Regional Director Pat Musseux at 519.857.7667.
Agenda
Each member will introduce themselves and their business
We have a lineup of speakers and great topics.
Discussion topic?
How do you plan to work with other like-minded professionals and entrepreneurs in our network to achieve your plans for 2022?
Sincerely,
Pat Musseux
Regional Director - Edmonton
The Entrepreneur Nation™
https://edmonton.tenation.co
Entrepreneur TV powered by Rogers TV
Cable channel 13
2022 Cable Broadcasting Schedule:
Every Fri, Sat, Sun, Mon, Tue, Tue, Thur ( literally all the days of the week that end with 'y')
The new year schedule starts on January 21, 2022. All members are welcome to participate. This service is included in your membership. Please take advantage of this complimentary service and reach out to Lucy for you to be scheduled by calling 519.709.5139.
.
.