Edmonton Culture presents "In Solidarity with Angela Davis" on Monday, Dec.6. Event will moderated by Shalini Sinha and Robyn Taylor.
About this event
Join us for an evening with special guest, Dr. Angela Davis as she speaks about her life as an activist, educator, feminist and much more.
Dr. Davis will be interviewed by Shalini Sinha (Chair of the City of Edmonton's Anti-Racism Advisory Committee) and Robyn Taylor (City of Edmonton's Youth Council).
There will be an opportunity for online guests to engage Dr. Davis at the end of the interview as she has graciously agreed to participate in a 20 minute Q&A.
A panel discussion will follow with Dawn Carter (Edmonton Pride Centre) as the moderator, and panelists:
Dunia Nur (African Canadian Civic Engagement Council),
Christine Fredricks (DreamSpeakers Film Festival),
Shima Robinson, and
Veronica Fuentes
This event is a part of the 16 Days of Activism Against Gender Based Violence series which runs from November 25 - December 10, 2021.
Edmonton Culture's partners for this event includes:
Edmonton Community Foundation
City of Edmonton
DreamSpeakers Film Festival
Africa Centre
Edmonton Pride Centre
ShiftLab
Black Owned Market (BOM YEG)
You must register to attend this event. You will receive the event broadcast link 24 hours before the event starts.
This is a FREE event, but donations are encouraged as Edmonton Culture is a non for profit Society.
ANGELA DAVIS' BIOGRAPHY:
Through her activism and scholarship over the last decades, Angela Davis has been deeply involved in our nation's quest for social justice. Her work as an educator – both at the university level and in the larger public sphere – has always emphasized the importance of building communities of struggle for economic, racial, and gender justice.
Professor Davis' teaching career has taken her to San Francisco State University, Mills College, and UC Berkeley. She also has taught at UCLA, Vassar, the Claremont Colleges, and Stanford University. She spent the last fifteen years at the University of California, Santa Cruz where she is now Distinguished Professor Emerita of History of Consciousness, an interdisciplinary Ph.D program, and of Feminist Studies.
Angela Davis is the author of nine books and has lectured throughout the United States as well as in Europe, Africa, Asia, Australia, and South America. In recent years a persistent theme of her work has been the range of social problems associated with incarceration and the generalized criminalization of those communities that are most affected by poverty and racial discrimination. She draws upon her own experiences in the early seventies as a person who spent eighteen months in jail and on trial, after being placed on the FBI's "Ten Most Wanted List." Davis has also conducted extensive research on numerous issues related to race, gender and imprisonment. Her most recent book is Freedom is a Constant Struggle: Ferguson, Palestine, and the Foundations of a Movement
Davis is a founding member Critical Resistance, a national organization dedicated to the dismantling of the prison industrial complex. Internationally, she is affiliated with Sisters Inside, an abolitionist organization based in Queensland, Australia that works in solidarity with women in prison.
Like many other educators, Professor Davis is especially concerned with the general tendency to devote more resources and attention to the prison system than to educational institutions. Having helped to popularize the notion of a "prison industrial complex," she now urges her audiences to think seriously about the future possibility of a world without prisons and to help forge a 21st century abolitionist movement. -SpeakOut.org
SHALINI SINHA (BIO)
Shalini Sinha is a long-time Equity, Diversity and Inclusion expert, delivering consulting and coaching services to senior leaders and entrepreneurs who care about climate and social justice and want to grow and create transformational change. She is an experienced media broadcaster, columnist and public speaker. As an academic, she researched and lectured on the intersection of gender and racism. As an entrepreneur, she has grown her own businesses, supports entrepreneurs to grow their businesses and creates communities of entrepreneurs who care about climate and social justice. Her proudest community moments are delivering her TEDx talk, 'Are You Consciously Creating a Culture of Respect?' and being invited to speak as a Change-Maker at the event hosting His Holiness the Dalai Lama in Ireland. Personally, she has been a social and climate justice activist since her teens, has an identity which is anchored to three continents, and is a fan of stand-up comedy. Shalini is currently Chair of the City of Edmonton's Anti-Racism Advisory Committee and Chair of the Board of the Pride Centre of Edmonton. You can connect with her on LinkedIn @shalinirespect, Twitter @shalini_respect, and Instagram @shalini.respect.
ROBYN TAYLOR (BIO)
Robyn Taylor is currently pursuing an economics degree at the University of Alberta. Hailing from the island of Jamaica, Robyn is passionate about empowering Edmonton's African, Black and Caribbean youth through community building. She is the current program coordinator for YEGTheComeUp, a Black youth empowerment program under the Africa Centre that coordinates capacity-building opportunities, leadership training, and community development initiatives for Edmonton's African, Caribbean, and Black youth communities. Through her work with YEGTheComeUp, Robyn collaborates with youth on initiatives focused on knowledge promotion, decolonization, antiracism, substance use, and a whole host of other topics. Robyn's hope with YEGTheComeUp is that through its programming, Black youth will emerge better connected, informed, and equipped to address the issues of our society today. Outside of YEGTheComeUp, Robyn is the Alberta cohort coordinator for the 1834 Fellowship under Operation Black Vote Canada. There, along with the 1834 Fellowship team, Robyn mentors Black youth interested in pursuing policymaking and civic leadership opportunities. Outside of YEGTheComeUp and the 1834 Fellowship, Robyn takes on a host of volunteering opportunities. Primarily, she is a core member of the Black Owned Market - Edmonton (BOM YEG) team, where she works to provide equal and equitable opportunities for local Black businesses in Edmonton. She is also a Voting Committee Member of the City of Edmonton Youth Council (CEYC), where she consistently pushes CEYC to meaningfully advocate for the needs of youth in Edmonton. Robyn is interested in exploring visionary methods towards achieving long-term community development. She is passionate about learning about community models that are based on care, and she is excited to speak with Dr. Angela Davis on meaningful ways to achieve sustainable change within our communities.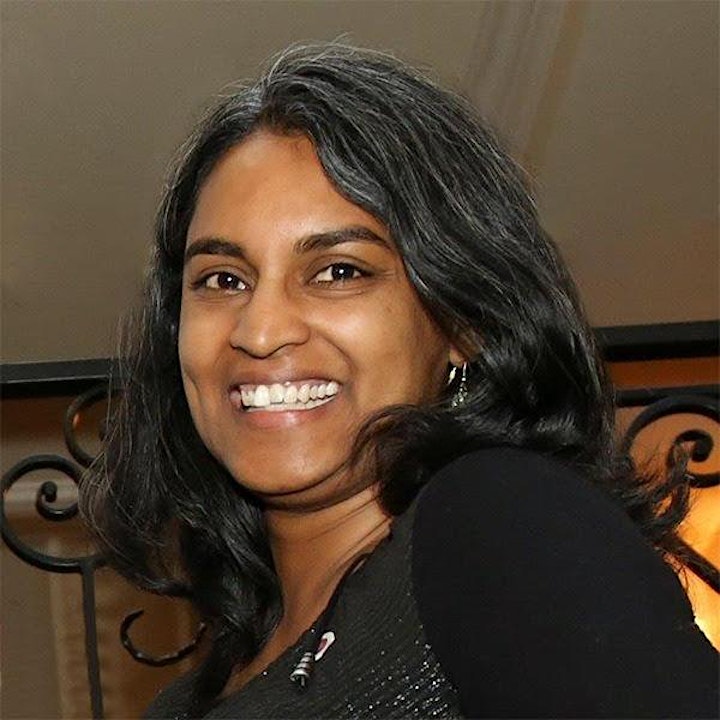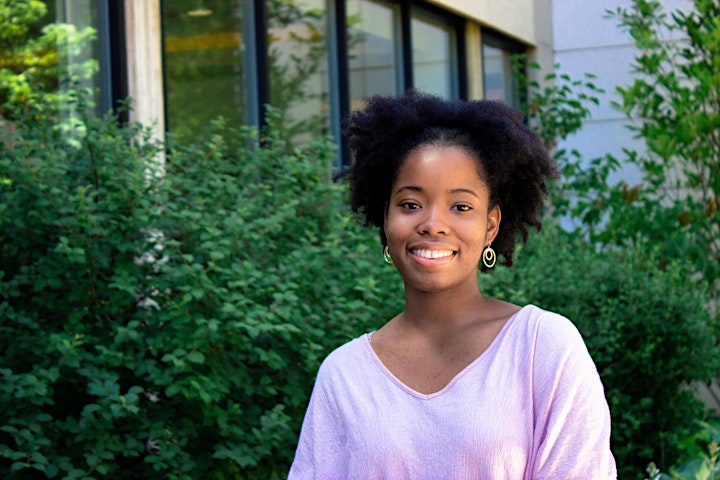 Organizer of Edmonton Culture Speaker Series: Angela Davis
Edmonton Culture promotes diversity in Edmonton's culture scene, and has been committed to it since 2009. 
Our focus is on art & cultural experiences which are authentic, and also demonstrate a high level of excellence in artistry. Art & culture from all over the world is alive and well in our city, and we are the medium which will inform you about it all.
Edmonton Culture is the voice of a new cultural scene. We will inform you about the hidden gem restaurants, local concerts, upcoming artists, and various other events which contribute to Edmonton's culture scene. 
Keep us in mind when you need a Culture Fix!
Follow us on:
Twitter: @EdmontonCulture
InstaGram: EdmontonCulture
www.EdmontonCulture.com