Description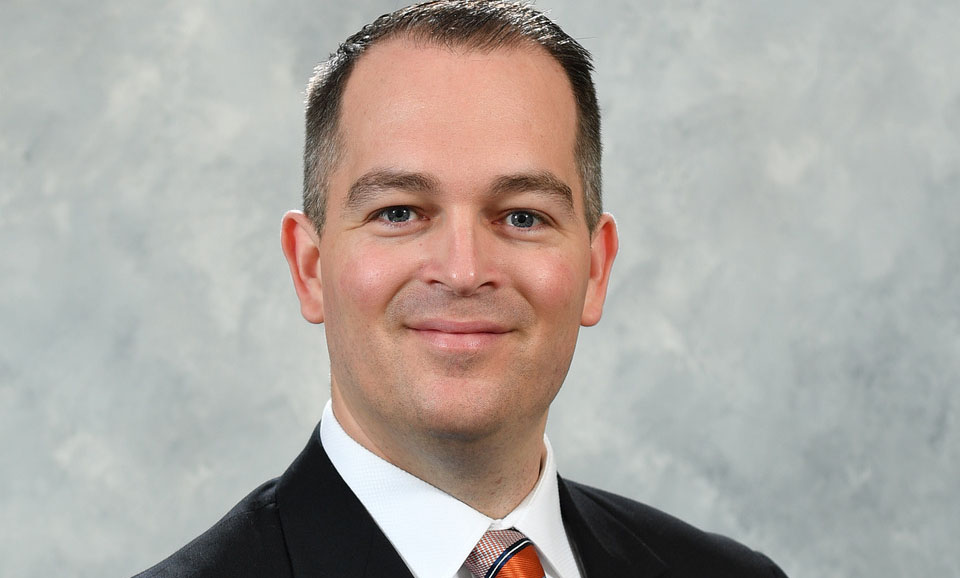 Special Breakfast with Bill Scott
INTERVIEW WITH EDMONTON OILERS BILL SCOTT - LEADERSHIP INSIGHTS
Integrating business, life and faith
Bill Scott has always had a passion for hockey, and he is realizing his dream of being in the NHL as the Director of Salary Cap Management & Assistant to the President of Hockey Operations for the Edmonton Oilers.

Originally from Ontario, Bill graduated from Michigan State University with a Bachelor's Degree in Business Management. At school, he worked for the men's hockey team which went to the NCAA Frozen Four Tournament in 2001 and served as the ECHL's Manager of Hockey Operations for three seasons.

Bill served from 2010-2014 as the General Manager of the Oilers AHL affiliate in Oklahoma City prior to being promoted to Edmonton, where he works closely with Oilers President of Hockey Operations and General Manager Peter Chiarelli. He also oversees the Oilers American Hockey League affiliate, the Bakersfield Condors (AHL).

Bill credits his success in both his professional and personal life to his faith and personal relationship with Jesus. Join us to hear insights on sports, hockey, leadership, business, and some of Bill's personal thoughts on family and faith.
Contact Info:
Paul Collins
pcollins@collinssteel.com
780.966.0225

Tibi Ribi
tibir@leaderimpact.com
403.589.2727
or the person who invited you