Description
* TICKETS STILL AVAILABLE AT DOOR *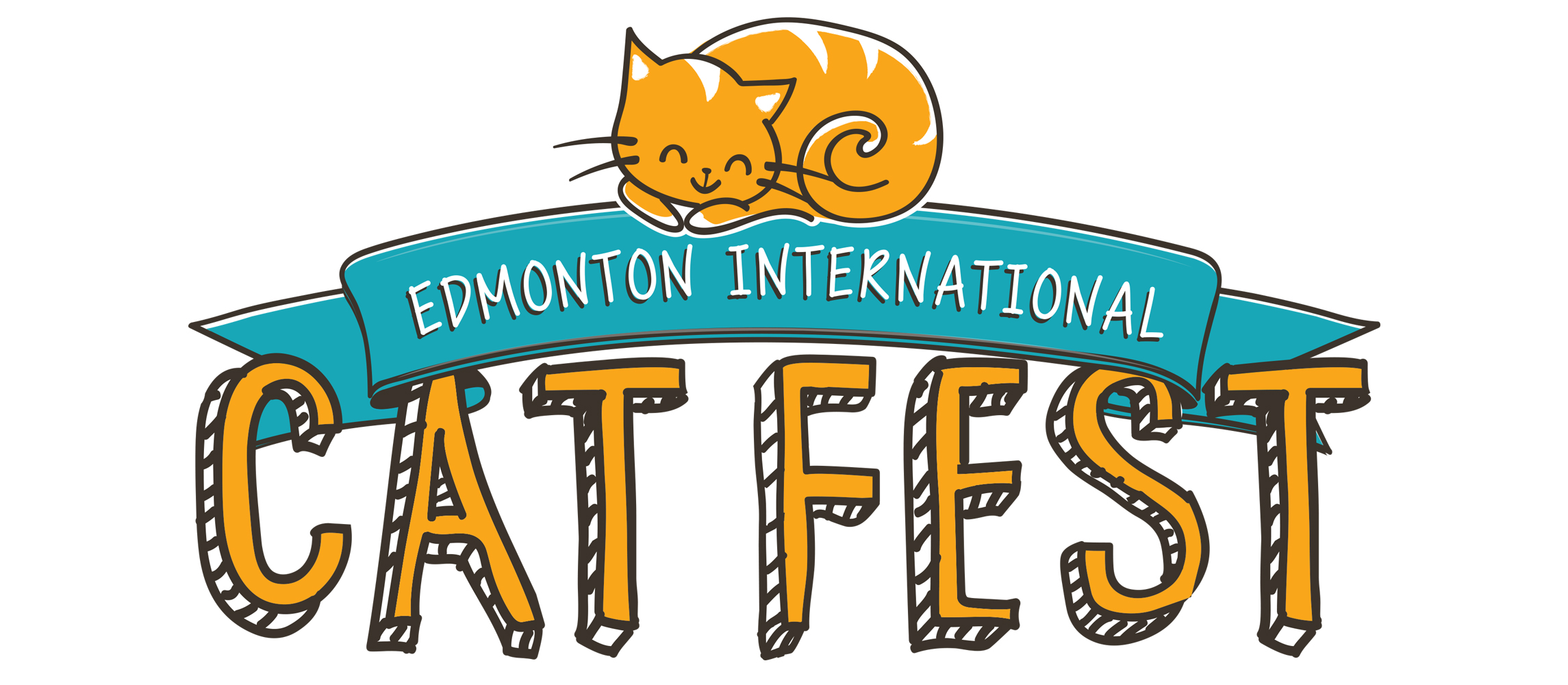 Come celebrate cats, cat culture, and cat people, while raising money to support local cat rescues at the 4th Edmonton International Cat Festival taking place Saturday, May 26, 2018!
Our New Location This Year:
MacEwan University
"The Heart" (Robbins Health Learning Centre)
10910 104 Avenue, Edmonton, AB

The Edmonton International Cat Festival is the only festival of its kind in Canada, bringing together cat lovers to celebrate cats and cat culture, while raising money and awareness for important cat rescue organizations!
#YEGCatFest donates 100% of proceeds back to local rescue organizations.
Since 2014, we've raised $60,000 for local rescues helping cats in need. Our mission is to put on an a-meowzing event that brings together cat lovers from all over, to celebrate cats, cat culture, and raise money and awareness to support organizations that help cats in need.
The 2018 festival will support the Edmonton Humane Society, Little Cats Lost, and Zoe's Animal Rescue!
The Edmonton International Cat Festival will feature:
Adoptable cats
Show cats
Presentations about cats
Various cat vendors (shop products for your cat, shop cat-themed products for you!)
Open Sky Pictures' Kitten TV with Kittens from Little Cats Lost
Cat videos
Photo booth
Kitten playtime
Kitten TV
Kitty Play Pens
Kitten Mazes
Giant Cat Puzzle Competition
Pop-up Cat Yoga presented by the Edmonton Humane Society
Pop-up Cat Escape Room by Escape City Edmonton
CAT-ivities (family friendly cat activities and cat storytime)
Meet & Greets with the world's most popular cat on Instagram (NALA) and her brother Coffee! PLUS actor/model Travis DesLaurier!
AND SO MUCH MEOW-CH MORE!
Stay tuned as we reveal vendors, additional sponsors, and even MORE cat-ivities!
100% of money raised through ticket sales and additional donations from the Edmonton International Cat Festival will go to support the work local cat rescues do to help cats in need!
Get more information on our website www.edmontoncatfest.com
Follow us on Twitter @YEGCatFest
Like us on Facebook @Edmonton International Cat Festival
Follow us on Instagram @YEGCatFest
TICKET INFORMATION:
In advance (online):
$15 per person (recommended)
+ $1.68 Eventbrite fee
At the door (on May 26):
$20 per person (CASH ONLY -- there is an ATM but come prepared!)
$60 for Group Rate (of 4 people)
KIDS 12 and UNDER ARE FREE!
--
THANKS TO OUR A-MEOWZING SPONSORS!
See our list of festival sponsors here.
WANT TO BE A CAT FEST SPONSOR?
Sponsorship, along with ticket sales, help ensure we raise the most money possible for local cat rescue organizations! If your company is interested in becoming a sponsor, please contact edmontoncatfest@gmail.com!
We'd love to work with you.