Edmonton: Ladies Learning Code Photoshop for Beginners: Creating Your Perso...
Description
Hey you! Have you joined the Canada Learning Code mailing list? If not, join here.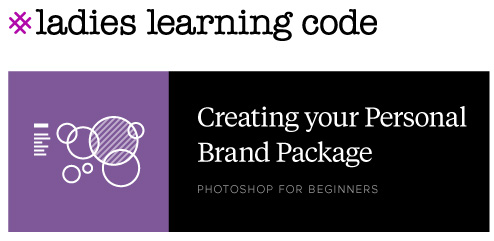 ---
Why Photoshop?
No matter what stage you're at when it comes to developing your technical skills, you've probably realized that Microsoft Paint just isn't going to cut it forever. Whether you need to crop or resize a photo, want to create a logo for your blog, or have a more significant design project in mind, at some point, you're going to need an introduction to Photoshop.
At this full-day workshop, you'll learn to use Photoshop plus as much design theory as we can reasonably fit in.
About Your Project
As you may know by now, all Ladies Learning Code workshops revolve around a project, and this workshop is no different. At the end of the day, you will have created your very own personal brand package & mood board. Your end product will include: a mood board of colors and font inspiration for your brand, edited profile photos for Twitter, Facebook & LinkedIn, your own logo and business cards that are print ready. Plus, based on images that you'll select and bring with you to the workshop (that you'll source from sites like Piccsy & Pinterest, or Google Images), you'll choose colours and fonts that represent your personal brand, with help from designers who really understand what makes for good choices, and can explain the "why" behind them. For those who are interested, you'll also have free time with which you can work on any of the projects you start during the day, or you'll be able to work on a project you come up with on your own.
Is this workshop for you?
This workshop has been designed for absolute beginners. If you know absolutely nothing about design, you've come to the right place! You must have Photoshop installed on your laptop, though! (a trial version is fine, or you can "rent" Photoshop for a month for about $15 -
learn more here
)
What's Included: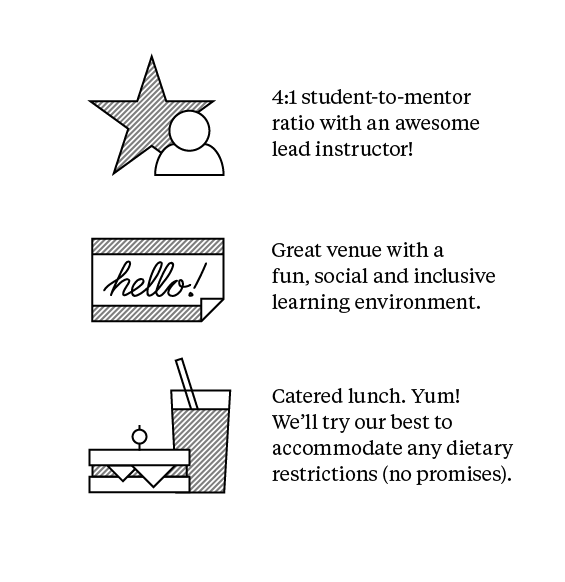 Requirements: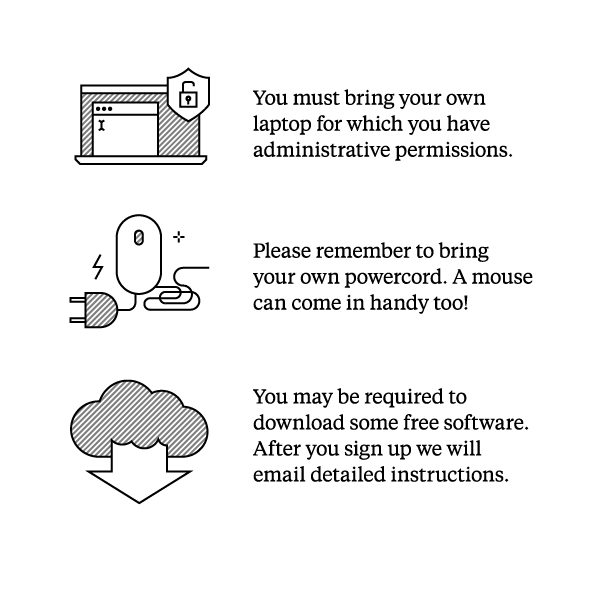 Questions? Email us at info@canadalearningcode.ca
You can also find us here:





What participants say about our programs:
"Honestly, the set up of one instructor - four students is brilliant."
"I'm super impressed with the organizers and participants, and I think it's a really valuable initiative"
"[The best part of the workshop was] the positivity, helpfulness and eagerness to learn/teach of every person in the room."
"After years of teaching myself to code, I wasn't sure how I'd find the collaborative experience of an LLC workshop- but it completely exceed my expectations. The lead instructor was clear and throrough, and the volunteer instructors were always ready to throw new challenges at us the moment they saw we'd completed the current task. Solving a coding problem has always been exciting for me, but havin a group of people equally excited about it was amazing!"
Hope to see you soon!
If for some reason you can't make it check out our REFUND POLICY.