About this Event
Course Description
This exciting 2-day course builds the skills required to safely invite clients to make sustainable changes in key health-promoting behaviours.
Now more than ever, clinicians must adapt traditional methods to enhance safety, belonging and positive emotions during pivotal clinical interactions. Participation in this 2-day course equips professionals with the potential to shape care more skillfully, incorporating traditional Motivational Interviewing (MI) techniques alongside Prochaska & DiClemente's Transtheoretical Stages of Change Model. These are combined with second generation techniques gaining traction among clinicians. After learning key theories and concepts, all participants will have the opportunity to practice the skills they learned in a small group format.
Course Agenda
Day 1
Building Safety & Presence
Respect, Therapeutic Alliance & Likeability
Empathy Skills ⁠⁠— Critical/Relational
Empathy Skills ⁠— Cognitive/Behavioural
Empathy Skills ⁠— Ethical/Motivational
The Emerging Science of Health Change
Health Beliefs & Values
Cognition, Consciousness & Attention
Social Identity and Categorizations
Opinion Leadership & Herd Psychology

Edmonton Method for Health Change
Recognizing Change Archetypes
Grand Invitation to Safety
Clarifying Discrepancies
Adopting an Archetypal Strategy & Selection of Method
Pivot vs. Flex Methods
Pre vs. Post Methods
Day 2
Wrap Up & Questions — Day 1
Skills Demonstration: Heal the Healer
Adaptations for Common Barriers to Change
Neurocognitive & Psychiatric Conditions
Social Determinants of Health
Family & Ecological Deficits
Existential Crisis & Avoidance

Small Group Practice & Case Studies
Wrap Up & Questions — Day 2
Learning Objectives
Describe different perspectives and scientific understandings of health behaviour change.
Demonstrate a basic awareness of how to apply health behaviour change techniques in a manner that builds rapport and improves patient outcomes.
Explain and apply the Edmonton Method for Health Change.
Describe key adaptations to health behaviour change coaching strategies given different barriers to change.
Gain confidence to apply the Edmonton Method for Health Change across different clinical populations and environments.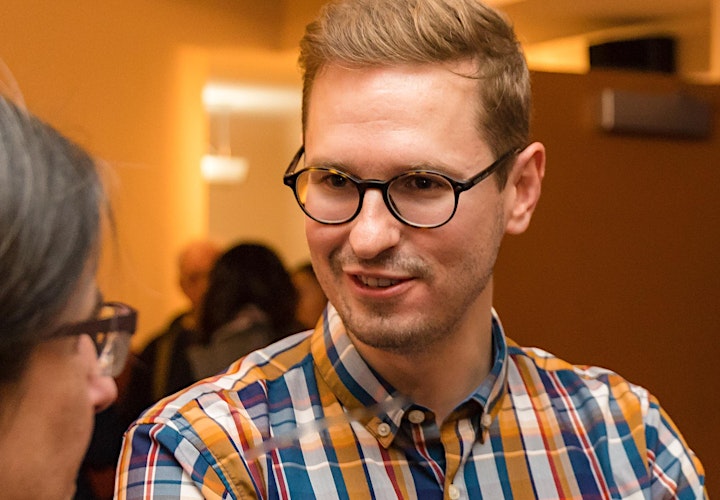 Your Course Lead
ADAM HENLEY, RN, BScN, CCHN(C), PGCert(Psych.)
Adam is a Registered Nurse and graduate student with expertise in primary care, behavioural health & geriatrics. He is passionate about propelling patients forward in the hard work of disease management, counselling and rehabilitation. Adam also cares to enhance the effectiveness of counselling methods among health professionals, helping tackle complex challenges together with clinical teams in Edmonton, Alberta. At the heart of his care, Adam draws extensively from current evidence & research to transform health care with leading practices.
Who Should Attend
All clinical professionals including, but not limited to Registered Nurses, Occupational Therapists, Registered Psychologists, Registered Psychiatric Nurses, Licensed Practical Nurses and Nurse Practitioners and all health professionals looking to enhance their therapeutic skills.