Celebrate our 7th birthday, fiesta-style!
About this Event
Seven years ago, we started Poppy Barley to create better fitting boots. The company we've grown into is a reflection of our team, customers and community who keep driving us forward.
To celebrate 7 years, we're toasting Mexico. We're celebrating by (re)introducing you to our factories, and showcasing Javier Servin, a Mexican ceramist we love. To really get festive, we've selected a handful of products from each Mexican factory to share with you at a special birthday prices.
Don't miss out on:
A one-day sale highlighting handpicked products from our Mexico factories.
Exclusive Javier Servin ceramics available only in-store.
Mexican sodas from Jarritos and festive sugar cookies from @cookiez_yeg.
Product accessory collaboration launches with From Rachel and Urban Drawer.
The perfect photo op with Neat Photobooth.
And so much more!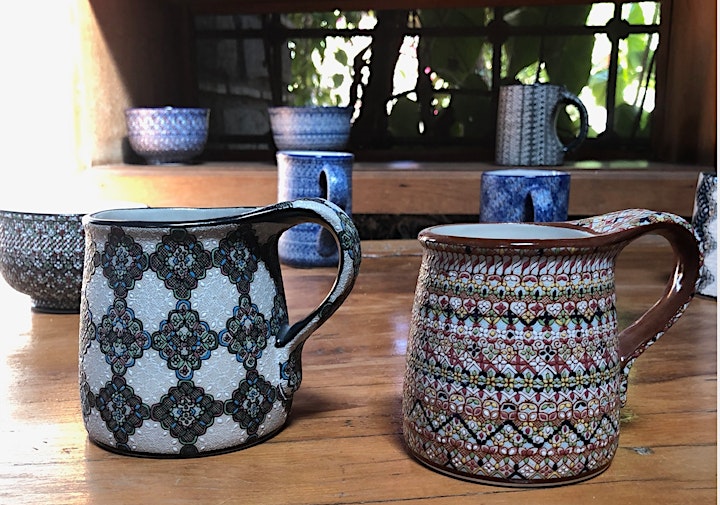 About Javier Servin Ceramics
In 2013, Poppy Barley founders Kendall and Justine Barber, made their second trip to Mexico to meet with shoe factories. On this trip, Justine and Kendall travelled to nearby Guanajuato, a city known for its silver mining history and colonial architecture. Exploring the narrow streets, alleyways and tunnels, they discovered the ceramic studio of Javier Servin. Captivated by the artisanal, handmade ceramics, they purchased a handful of coffee mugs to bring home. With every trip to Mexico, their collection of Javier Servin ceramics grew to include fruit bowls, plates, water jugs and more.
Originally trained as an architect, Javier Servin began his apprenticeship in a ceramic workshop in Mexico City. Many years later, Servin has his own studio based in Tarandacuao, Guanajuato. He produces more than 200 different ceramics pieces, new lines of porcelain and silver jewelry. His success is attributed to his originality, and constant search for innovation, while always keeping quality and craftsmanship as their core values.
To celebrate Poppy Barley's relationship with Mexico and our deep love for artisanal products, a collection of Javier Servin's ceramics will be available in-store.