Edmonton - Spirituality and Wholeness Workshop 2018
Description
Suffering and Spirituality:
Exploring Practices that Soften Suffering and Promote Healing
Have you escaped suffering in your life? Do you know anyone who has? Suffering is not partial to any particular gender, race, or religion. Suffering spares no one, and favors no one.
Serious illness and loss invites deep suffering when our lives and relationships are changed forever. Deep suffering opens the door to spirituality as attempts are made to make sense of and to heal from suffering. Deep suffering leads one into the spiritual domain as the big questions of life are faced.
Suffering and spirituality are an inseparable duo. If we are to be helpful, how do we soften deep suffering? How do we connect suffering and spirituality and promote illness healing?
This workshop will encourage us to (re)embrace conversations of illness suffering with our patients/residents/families and faith community members that will open space to illness healing.
The Trinity Model will be presented as a useful framework for thinking about the complex notions of suffering, spirituality, and illness beliefs. Healing practices will be presented that include: acknowledging illness suffering, challenging illness beliefs; and bringing forth loving interactions. These enable individuals and families to move from a place of illness suffering to illness healing.
Actual examples will be presented throughout the workshop to specifically illustrate how to soften suffering.
with Lorraine M. Wright RN, PhD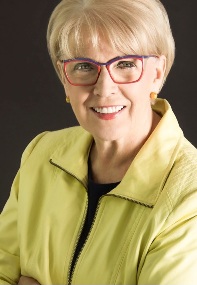 Dr. Wright is Professor Emeritus of Nursing, University of Calgary. She is also an author/blogger, international speaker, and consultant in family nursing and family therapy. She has presented in some 30 countries. Dr. Wright was the Director, Family Nursing Unit, University of Calgary for 20 years, a unique clinical and research unit for couples/families suffering with serious illness.
The author of 15 books with her most recent one Suffering and Spirituality: The Path to Illness Healing just published in 2017. One of her other signature books is Beliefs and Illness: A Model for Healing (2009).
Dr. Wright has received several honours and awards for her distinguished contributions and leadership in family nursing and family therapy. Among the awards are two Honorary Doctorates from the University of Montreal, Canada, 2008 and Linnaeus University, Kalmar, Sweden, 2012. In 2013, she was awarded a Queen Elizabeth II Diamond Jubilee Medal in Canada.
When not travelling the world lecturing and/or consulting, Dr. Wright resides in Calgary, Canada.
To learn more about Dr. Wright please visit her website:
_____________________________________________________
FAQs
What is the refund policy?
Refund requests must be received 14 days prior to the workshop and will include a $25.00 processing fee.
Where can I contact the organizer with any questions?
For additional information you can contact us at (780) 989- 3220 or by e-mail at cstevenson@gss.org.
Is my registration/ticket transferrable?
Yes, someone may come in your place if you are unable to attend the event. We do ask that you get in touch with us so that we are aware of the change.
______________________________________________________