Location
Cloverdale Community League
9411 97 Ave NW
Edmonton, AB T6C 4N4
Canada
Description
Awareness Is Your Best Friend
Vipassana Meditation (Insight or Mindfulness practice) is a simple and direct practice -- the moment-to-moment investigation of the mind / body process through calm and focused awareness. The practice originates in the Theravada tradition of the teachings of the Buddha. Learning to observe experience from a place of stillness enables one to relate to life with less fear and clinging. Seeing life as a constantly changing process,
...
one begins to accept pleasure, pain, fear, joy, and all aspects of life with increasing equanimity and balance. As insight deepens, wisdom and compassion arise. This nonresidential retreat is suitable for beginning and experienced meditators. Sitting and walking meditation sessions are alternated.
Awareness is your Best Friend (You may not know it yet).
One of my teachers once said, "Marry the one who won't divorce you!". This statement has different levels of meaning but ultimately refers to something with us that can't be taken away. Something unconditional indestructible and reliable. Everyone is looking for a reliable refuge, something or someone we can completely trust in. We often look for this refuge in things, in people and in situations that leave us dissatisfied and frustrated. The Buddha realized that the reliable refuge is the nature of our own mind. His teachings and methods help us be introduced to stabilize and ultimately trust awareness as the source and the cause of happiness, peace and freedom. This weekend retreat will follow the Buddha's path of cultivating awareness through the practice of the Four Foundations of Mindfulness. You will realize that your awareness is your best friend. The poet Kabir said that we don't realize that what is most alive lives inside our own house and we wander around confused. Sitting and walking in silence we can befriend ourselves.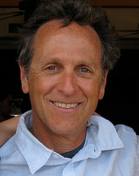 Teacher: Howard Cohn is a founding teacher of Spirit Rock Meditation Center in the San Francisco Bay area. He has guided a local sitting group in San Francisco, been in private practice as a psychotherapist and led Vipassana retreats worldwide since 1985. He incorporates the influences of Theravada, Zen, Tibetan Dzogchen and Advaita Vedanta in his teaching, with an emphasis reawakening our intrinsic freedom. Among his many teachers and mentors are Jack Kornfield, Joseph Goldstein, U Pandita Sayadaw, Tulku Urgyen Rimpoche, Tsoknyi Rimpoche, and the Advaita Vedanta Master H.W.L. Poonja.

Vipassana Meditation
Retreat Schedule – September 2017
Friday September 15th 7:00PM - 9:00PM Saturday September 16th 9:00AM-5:00PM Sunday September 17th 9:00AM-4:00PM
For all our events, sit groups and members

Cost: By Donation. Last year we presented this retreat completely by donation and was a great success, we will use this format again this year. There will be two opportunities for you to share the precious teaching of Generousity or Dana. We will have a donation for the organization of the event and a donation for the teacher. The donation to the organization will help us cover hall rental, sound equipment, travel & accomodation costs for the teacher as well as other incidental costs. The teacher, Howard Cohn, is not paid to lead the retreat. He shares this practice from his own generousity and kindness. The Donation or Dana to the teacher will go directly to supporting the life that Howard has chosen in living from the sharing of the dharma and spirit of generousity practitioners like yourself share.

Dana: Voluntary donations (dana) for the teachings may be given at the retreat. Dana translates into generosity. From the days of the Buddha, the teachings have been considered priceless and thus offered freely. Today, teacher support continues to come from students' voluntary contributions (dana).