Edmonton World Health Organization Conference 2017
Description
Thank you for your interest in attending EdmontonWHO 2017! Our conference hopes to bring students from across Canada, all of whom share a passion for global health, affairs, and politics. We hope that you can join us on February 17-20, 2017, for a weekend of exploration into the complex issues related to global issues in substance abuse. The conference will take part over a three-day period, packed with speakers, debates, insightful thoughts and will end with a delightful networking banquet. We guarantee you a weekend that will be inspirational and sensational for all involved!
EdmontonWHO (World Health Organization) Simulation is a three-day semi-formal event that will take place at the University of Alberta. Refreshments, including lunch and snacks, will be provided all throughout the two days. The conference will be packed with speakers, debates, and insightful thoughts; organizers guarantee a weekend that will be inspirational and sensational for all involved!

Register as spots are limited.

Why should you join the eWHO Conference 2017?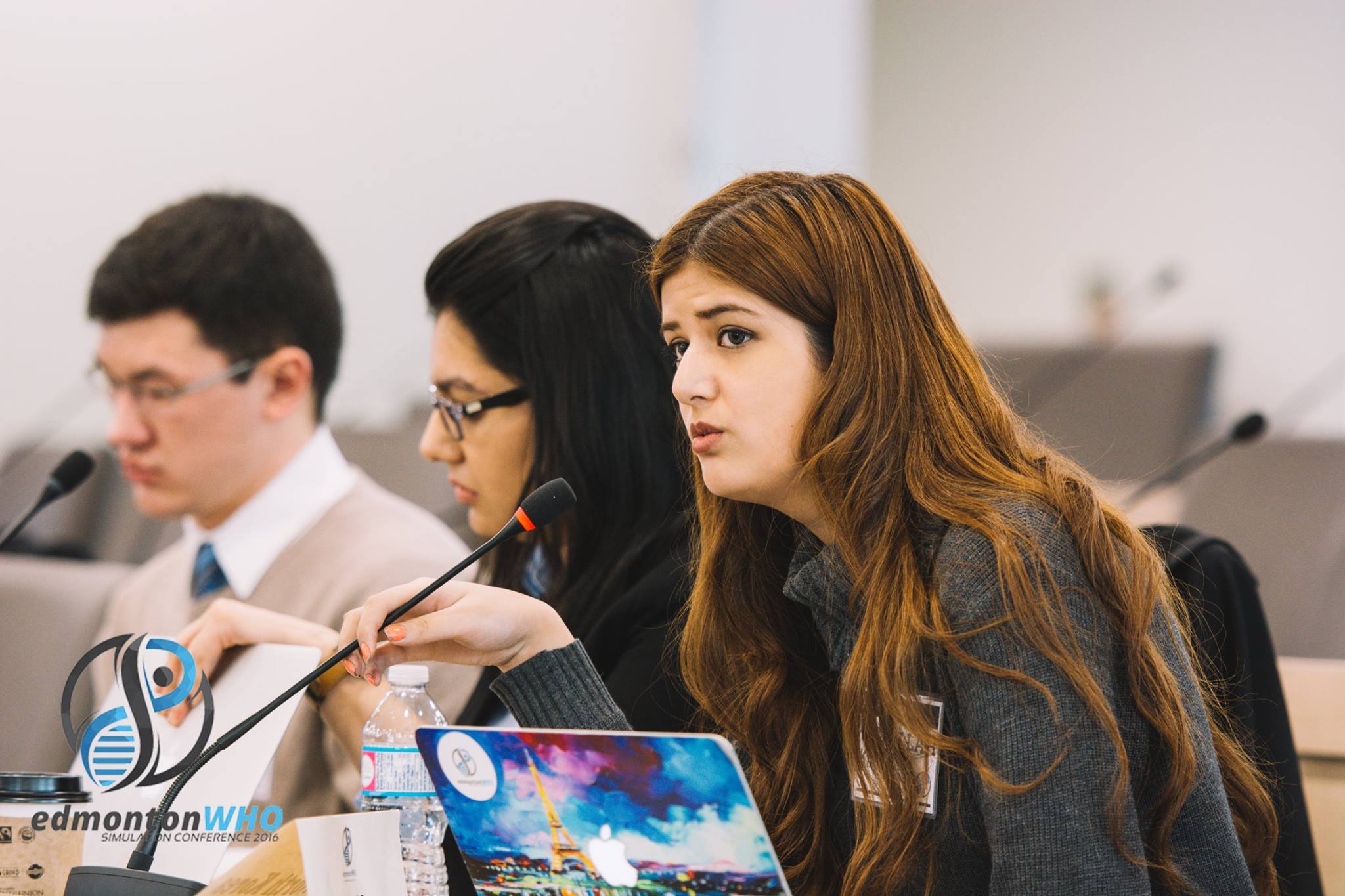 3 days of discussion, debate, and fun.

This year we have decided to extend the conference to THREE full days instead of two. This will allow for much greater time in discussion, debate, and interacting with other delegates as well as more time in synthesis of final resolutions, sent to the WHO and IFMSA.

Crisis Committee

One of the most exiciting aspects of our conference is the Crisis Bloc which will introduce deleagates to a real global emergency in which they will need to respond to by interacting with other delegations within a short time frame. Last year it was an Ebola crisis. What will it be this time?

Breakfast. Lunch. Snacks. Dinner.

You really can't ask for more. We ensure that the nourishment is there so delegates can focus on the issues that matter.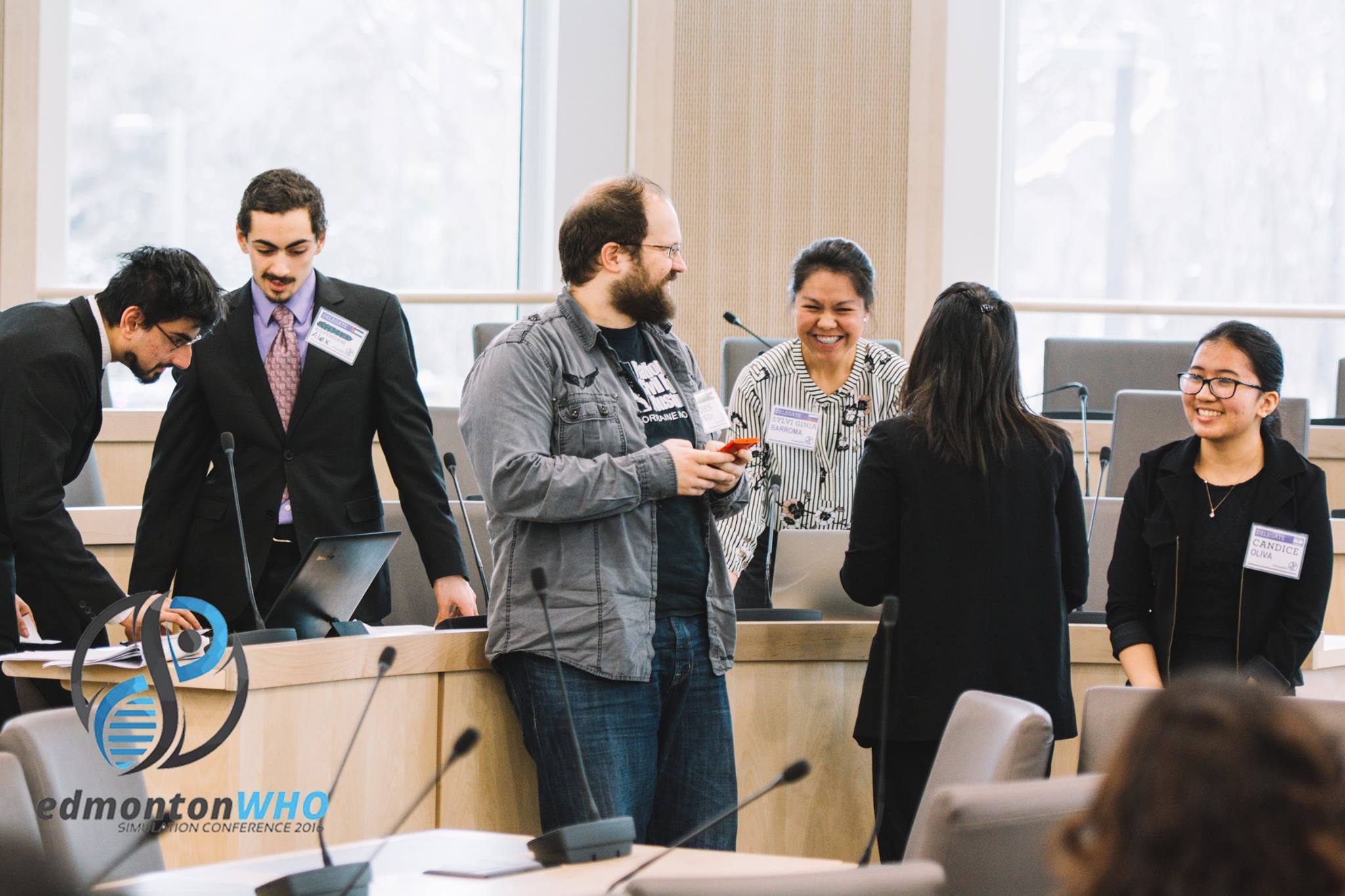 Global Health Fair

For the first time, we're proud to present a Global Health Fair at EdmontonWHO, featuring everyone from organizations involved in substance abuse to researchers doing ground-breaking work in substance abuse and global health.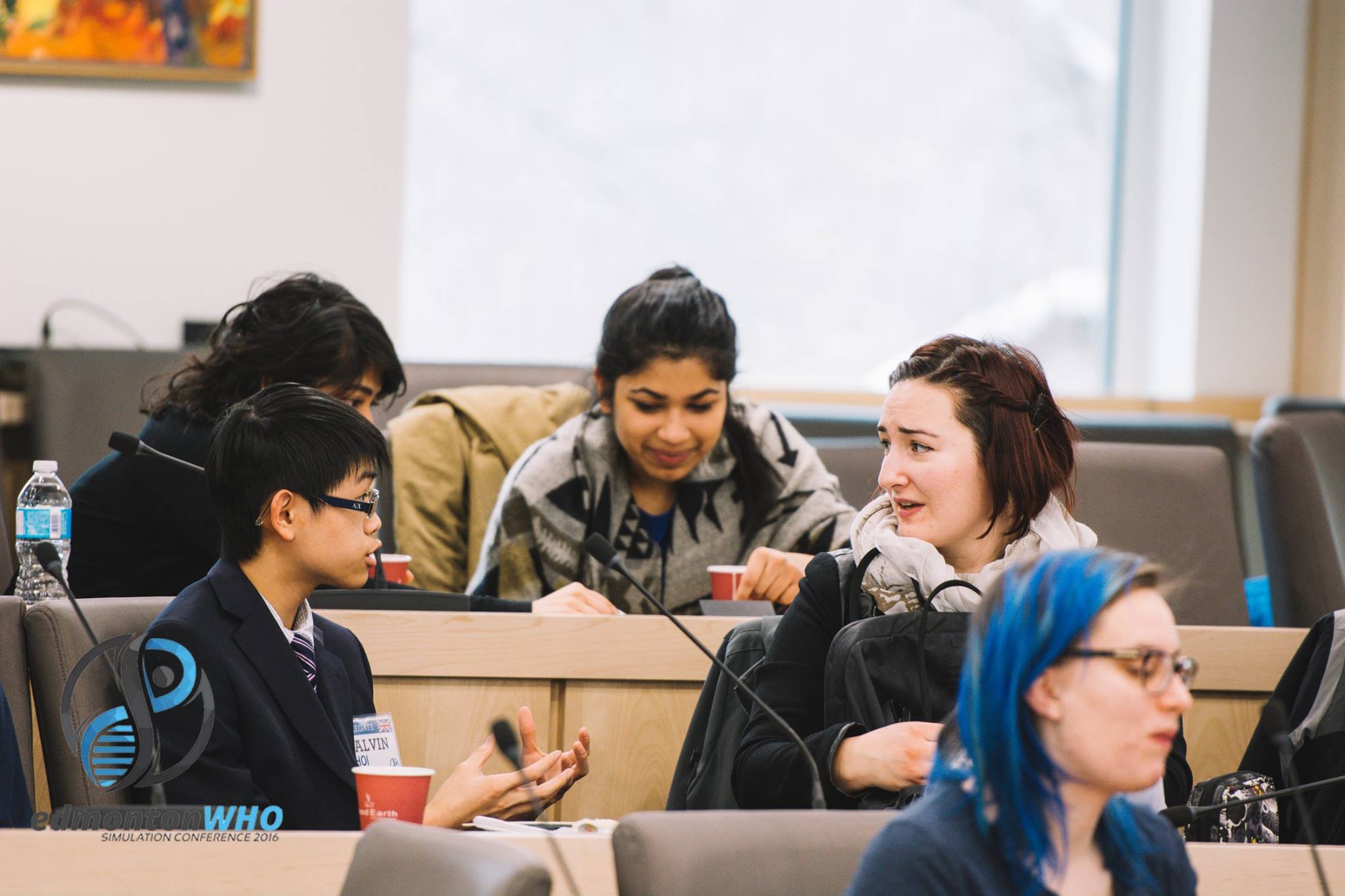 Our Speakers
As a global health conference, promoting a multidisciplinary approach to tackling healthcare issues is at the forefront of our goals and mission. This is reflected by the speakers we have chosen to share their research and experience at our event. You will notice speakers that are from a variety of social and medical backgrounds from sociology, to medicine and public health. This is an effort on our part to present as many viewpoints and perspectives on health as possible and hope you find their experiences as interesting and engaging as we do. We will announce our speaker series for 2017 very soon.


Substance use has been prevalent for thousands of years as people continue to use various substances, such as licit and illicit drugs, alcohol, nicotine, and caffeine, to change their mood, thinking and even behaviour. There is always some risk to using a substance, therefore, the topic of substance use touches on many facets of public policy, including public health and health care, criminal justice, economics, geopolitics and many other social issues. Because of its extending and compounding effects, there is a large body of research associated with substance use, including drug policy research that addresses a range of concerns, from treatment and intervention effectiveness, harm reduction, drug markets – supply and demand, behavioural and social sciences of predictors and consequence of substance use, to implementation and evaluation of various prevention programs.