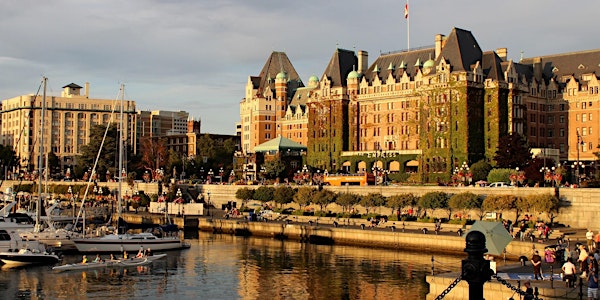 Educating the Whole Lawyer: A Joint ACCLE-CALT Conference
Description
Note: La version française suit l'anglais.
The Association for Canadian Clinical Legal Education (ACCLE) and the Canadian Association of Law Teachers (CALT) are delighted to invite you to our joint 2017 conference, Educating the Whole Lawyer. The conference will be held at the University of Victoria, Faculty of Law, from June 8 - 10, 2017.
NEW:
The full conference program - with abstracts for all the concurrent sessions and presenter bios - is now available. We encourage you to review it before the conference begins next week to assist you in selecting your concurrent session options. The panel for our day 2 planary session would also like you to review this handout before their session. For a quick summary of the schedule and sessions, see the short program.
Conference Theme:
As described in our call for proposals, the theme for the conference is "The Whole Lawyer and the Legal Education Continuum". Using the remarkable results from the Institute for the Advancement of the American Legal System (IAALS) "Foundations for Practice" study as our jumping off point, the conference theme invites participants to reflect on the essential attributes of the modern legal professional. Through a mix of panel discussions, workshops and short presentations, participants will explore the role of reconceived classroom instruction, clinics and other forms of experiential education, law societies and continuing professional development in producing "the whole lawyer". We are excited to welcome Justice Rebecca Love Kourlis, Executive Director of the IAALS, as our keynote speaker.
A central focus of the conference will be a discussion of if and how the "character quotient", identified by the IAALS as the most important foundation for entry-level legal professionals, can be taught, measured and cultivated. Building on previous discussions in both organisations, the conference will continue to consider the Truth and Reconciliation Commission's calls for action and how the "whole lawyer" can contribute to the process and objective of reconciliation. More generally, we will also examine the role of "whole lawyer" in pressing social challenges, especially access to justice.
Conference Schedule:
The joint ACCLE / CALT Conference will run for 2.5 days. Registration opens at 8:30 am on Thursday, June 8. The conference program will conclude at 1:00 pm on June 10, 2017.
Conference registration fees include breakfast on all three days and lunch on the two full days, June 8 and 9. There are also options to add ACCLE or CALT memberships to your registration. Register early! Early bird pricing ends on April 30, 2017.
All registrants and guests are invited to join us for the conference dinner on June 8, 2017. The dinner will be held at the Vancouver Island Ballroom in the Grand Pacific Hotel (one of the accommodation options listed below). Located on the main floor of the hotel, the ballroom boasts a beautiful wrap-around terrace overlooking Victoria's picturesque Inner Harbour and offering stunning views of the Olympic Mountains. Guests will enjoy an abundant buffet dinner with numerous salads, fresh seasonal vegetables and main course options followed by fresh fruit and a selection of desserts. A cash bar will be available.
Note: The conference dinner requires separate registration and payment. If you are interested in attending, please make sure to select your preferred conference registration option as well as the dinner on the drop-down registration menu.
Please check this Event page and ACCLE and CALT's website for updates on the Conference Schedule and program.
Conference Venue
On campus, all of the ACCLE/CALT activities will take place in the Fraser Building (Faculty of Law) on McGill Road just outside the ring road. The Fraser Building is a five-minute walk from the campus bus terminal and a 35-minute bicycle ride from downtown. There is a significant parking lot adjacent to the Fraser Building on McGill Road. Parking can be purchase by the hour or day using a credit card or coins. Campus maps are available here.
Conference Accommodations
On campus:
Housing Services at UVic offers a variety of room styles and rates on campus. These can be booked online.
Downtown:
The choices are unlimited, from international hotel chains to bed and breakfasts in heritage homes. We present a few suggestions here.
Swans Hotel is owned by UVic (obtained through a bequest) and offers heritage 1 and 2 bedroom suites as well as studios. It is located across the street from the Inner Harbour in the middle of downtown. 1-800-668-7926 .
James Bay is a residential area that is very close to downtown (5-10 minute walk to downtown, sandwiched between Beacon Hill Park, the ocean, the Harbour and downtown). In that neighbourhood the Inn at Laurel Point has a discounted group rate of $199.00 per night 1-800-663-7667 or email to reservations@laurelpoint.com and ask for the "ACCLE and CALT Conference Room Block."
The Hotel Grand Pacific is another hotel in the James Bay neighbourhood. It has a group rate of $189.00 per night 1-800-663-7550 or email to reserve@hotelgrandpacific.com and ask for the JUNE17LAW rate. You must book by 8 May 2017.
The James Bay Inn 1-800-836-2649 or the Surf Motel 1-888-738-3399 are both small establishments with character.
Getting to Victoria
While flying into Victoria is the most convenient travel option, taking the ferry from Tsawwassen (near Vancouver) to the Schwartz Bay terminal gives you a relatively inexpensive 1.5 hour boat ride through the beautiful southern Gulf Islands.
By Air
Victoria International Airport (YYJ) is located 35 minutes north of downtown Victoria or the University of Victoria. Travel from the airport to a downtown hotel/motel or campus is by shuttle bus ($15), by taxi or by rental car.
By Air to Victoria's Inner Harbour
There are direct flights from downtown Vancouver's inner harbour to downtown Victoria's inner harbour by seaplane or helijet. See Harbour Air or Helijet Airways.
Traveling to Victoria by Ferry
BC Ferries offers regular service to Vancouver Island for vehicles and passengers from Horseshoe Bay (north of Vancouver) or Tsawwassen (south of Vancouver).
Driving Directions from Ferry or Airport
To downtown from the airport follow Airport Road to Highway 17, turn right and follow the signs to downtown Victoria. The terminus of Highway 17 is in downtown Victoria. From the ferry you exit the terminal onto Highway 17 that takes you to downtown. To drive to campus from Highway 17, before you enter downtown you will see the MacKenzie Avenue exit. Take that exit and travel east (left) to the University.
Boat Travel from the U.S.
There are several services that offer boat transportation from different locations in Washington State. The Victoria Clipper is a passenger only catamaran travelling between Seattle and downtown Victoria . The MV Coho offers vehicle and passenger service between Port Angeles and downtown Victoria.
Getting Around Victoria
On foot:
Victoria is a compact complete community with most attractions being accessible from the walkable downtown area. If visitors cannot walk to an attraction, regular bus service is provided. In addition to the heritage ambiance of downtown, it is the starting place for walks along the Inner Harbour Walkway.
By bike:
Although there are some challenging hills in the City, Victoria has the highest bike commute rate in North America. The UVic campus is 35 minutes from downtown along well-defined bike routes. The biking gem of the region is the Galloping Goose Regional Trail, an old railway right-of-way that provides a gentle grade for travelling through farmland out to Sidney (near the airport and ferry) or into the wilds of Sooke. A great daytrip.
By bus:
Bus service in Victoria is regular but not always convenient. It works fine between campus and downtown with the intersection of Fort and Douglas being the main UVic pickup spot.
By car:
As with most cities, Victoria is car friendly. Parking downtown can be challenging, but there is abundant parking on campus during the summer months.
Refund Policy
To request a refund of any part of your registration fees (including dinner, etc.), please contact us via email at lisa.cirillo@utoronto.ca. The deadline to request a refund is Sunday, June 4, 2017. After this date, refunds will only be extended at the discretion of the Conference Planning Committee.
L'apprentissage du(de la) juriste accompli(e) : une conférence conjointe de l'ACECD et de l'ACPD
par l'Association canadienne pour l'enseignement clinique du droit (ACECD) et l'Association canadienne des professeurs de droit (ACPD)
L'Association canadienne pour l'enseignement clinique du droit (ACECD) et l'Association canadienne des professeurs de droit (ACPD) ont le plaisir de vous convier à leur conférence conjointe 2017 intitulée L'apprentissage du(de la) juriste accompli(e). L'événement aura lieu à la Faculté de droit de l'Université de Victoria, du 8 au 10 juin 2017.
La conférence se déroulera sur le thème « Le juriste accompli et le continuum de la formation juridique ». S'inspirant des résultats remarquables de l'étude intitulée « Foundations for Practice » (Les fondements de la pratique du droit) réalisée par l'Institute for the Advancement of the American Legal System (IAALS), la conférence invite les participants à discuter des qualifications essentielles du ou de la juriste d'aujourd'hui. Par l'entremise de groupes de discussion, d'ateliers et de courtes présentations, les participants se pencheront sur l'importance de revoir l'enseignement en classe, les cliniques et les autres formes d'apprentissage expérientiel, les ordres professionnels et la formation professionnelle continue dans le but de former des « juristes accomplis ». L'ACECD et l'APCD sont fiers d'accueillir le juge Rebecca Love Kourlis directeur exécutif de l'IAALS, à titre de conférencière d'honneur.
Le point central de la conférence sera une discussion explorant dans quelle mesure et comment on peut enseigner, évaluer et alimenter le « quotient personnalité », fondement relevé par l'IAALS comme le plus important dans la formation des juristes en début de carrière. En s'appuyant sur des discussions tenues précédemment au sein des deux associations, la conférence continuera d'étudier les appels à l'action lancés par la Commission de vérité et de réconciliation et la façon dont le « juriste accompli » peut contribuer au processus et à la mission de la réconciliation. De façon plus générale, l'événement permettra d'aborder le rôle que doit jouer le « juriste accompli » pour ce qui est de relever les défis sociaux urgents et, en particulier, la question de l'accès à la justice.
Horaire de la conférence
La conférence conjointe de l'ACECD et de l'ACPD s'échelonnera sur deux journées et demie. L'inscription débutera à 8 h 30 le jeudi 8 juin . L'événement prendra fin à 13 h le 10 juin.
Les frais d'inscription comprennent le petit déjeuner durant les trois jours de l'événement et le dîner(midi) les 8 et 9 juin. Il est aussi possible d'adhérer à l'ACECD et à l'ACPD au moment de votre inscription. Inscrivez-vous sans tarder! Vous avez jusqu'au 30 avril 2017 pour profiter du tarif de préinscription.
Toutes les personnes inscrites et les invités sont conviés à assister au souper-conférence le 8 juin 2017. Ce souper se tiendra dans la salle nommée « Vancouver Island Ballroom » au Grand Pacific Hotel (l'un des lieux d'hébergement proposés ci-dessous). Située à l'étage principal de l'hôtel, cette salle de bal est dotée d'une vaste terrasse offrant une vue imprenable sur le pittoresque port Inner Harbour de Victoria et les splendides montagnes Olympic. Les convives pourront se régaler grâce à un buffet débordant de salades et de légumes frais de saison aussi savoureux que variés, de plats principaux divers suivis de fruits frais et d'un choix de desserts. Un bar payant sera disponible.
Note : ce souper-conférence exige une inscription et un paiement distincts. Si vous souhaitez y assister, assurez-vous de sélectionner vos choix en matière d'inscription à la conférence ainsi que pour le dîner sur le menu déroulant de l'inscription.
Veuillez consulter cette page et le site Web de l'ACECD et de l'ACPD régulièrement pour obtenir les mises à jour sur l'horaire et le programme de la conférence.
Lieu de la conférence
Toutes les activités auront lieu au pavillon Fraser (Faculté de droit) du campus, situé au coin des rues McGill et Ring. Le pavillon Fraser se trouve à 5 minutes de marche du terminus d'autobus du campus et à 35 minutes de vélo du centre-ville. Il y a une grande aire de stationnement adjacente au pavillon Fraser sur la rue McGill. Il est possible de payer le stationnement avec une carte de crédit ou des pièces de monnaie en choisissant un tarif à l'heure ou journalier. Cliquez ici pour consulter les cartes du campus.
Hébergement
Sur le campus
Les services de logement de l'Université Victoria offrent plusieurs styles de chambres sur le campus à différents tarifs. Il est possible de réserver en ligne.
Centre-ville
Il y a un vaste choix d'établissements dans lesquels il est possible de séjourner, des grandes chaînes hôtelières internationales aux gîtes touristiques établis dans des maisons patrimoniales. Voici quelques suggestions.
L'Hotel Swans appartient à l'Université de Victoria (obtenu grâce à un legs) et offre des chambres comprenant un ou 2 lits ainsi que des studios. Il est situé en face du port Inner Harbour, au cœur du centre-ville. Vous pouvez réserver au 1-800-668-7926.
James Bay est un secteur résidentiel situé très près du centre-ville (à 5 à 10 minutes de marche du centre-ville, entre Beacon Hill Park, l'océan, le port et le centre-ville). Dans ce quartier, le Inn at Laurel Point offre un tarif de groupe préférentiel à raison de 199,00 $ par nuit. Il est possible de réserver par téléphone au 1-800-663-7667 ou par courriel à l'adresse reservations@laurelpoint.com en demandant le bloc de chambres de l'ACECD et de l'ACPD.
L'Hotel Grand Pacific se situe aussi dans le quartier de James Bay. Le prix de groupe est de 189 $ par nuit. Vous pouvez réserver par téléphone au 1-800-663-7750 ou par courriel à l'adresse reserve@hotelgrandpacific.com en mentionnant le tarif JUNE17LAW. Les réservations doivent être effectuées avant le 8 mai 2017.
Le James Bay Inn (1-800-836-2649) et le Surf Motel (1-888-738-3399) sont deux petits établissements ayant beaucoup de cachet.
Moyens de transport pour se rendre à Victoria
Bien que l'avion soit la façon la plus simple de se rendre à Victoria, il est aussi possible d'y aller en prenant le traversier à partir de Tsawwassen (à proximité de Vancouver) jusqu'à la gare maritime de Schwartz Bay. Il s'agit d'une option relativement peu coûteuse et le trajet en bateau d'une heure et demie vous fera découvrir la belle région sud des îles Gulf.
Transport en avion jusqu'à Victoria
L'aéroport international de Victoria (YYJ) se situe à 35 minutes au nord du centre-ville de Victoria et de l'Université de Victoria. Il est possible de se rendre au centre-ville et au campus en empruntant le bus-navette (15 $), en prenant un taxi ou en louant une voiture.
Transport en avion jusqu'au port Inner Harbour de Victoria
Il y a des vols directs en hydravion et en hélijet de l'arrière-port du centre-ville de Vancouver jusqu'à l'arrière-port de Victoria. Pour en connaître davantage sur ces deux options, consultez les sites Harbour Air et Helijet Airways.
Transport en traversier jusqu'à Victoria
BC Ferries offre un service régulier de transport maritime des véhicules et des passagers en direction de l'île de Vancouver à partir de la baie Horseshoe (au nord de Vancouver) et de Tsawwassen (au sud de Vancouver).
Directives pour se rendre à Victoria en voiture à partir de la gare maritime et de l'aéroport
Pour vous rendre au centre-ville à partir de l'aéroport, suivez la rue Airport jusqu'à l'autoroute 17. Tournez à droite et suivez les indications pour le centre-ville de Victoria. Le terminus de l'autoroute 17 se situe au centre-ville de Victoria. Pour vous rendre au centre-ville à partir de la gare maritime, empruntez l'autoroute 17. Pour vous rendre au campus, empruntez la sortie MacKenzie Avenue de l'autoroute 17 avant d'atteindre le centre-ville et prenez la direction est (gauche) vers l'Université.
Transport en bateau en provenance des États-Unis
Plusieurs entreprises assurent le service de transport maritime à partir de différents endroits de l'État de Washington. Le Victoria Clipper est un catamaran qui transporte exclusivement des passagers voyageant de Seattle au centre-ville de Victoria. Le MV Coho assure le transport maritime de véhicules et de passagers entre Port Angeles et le centre-ville de Victoria.
Moyens de transport pour se déplacer à Victoria
À pied
Victoria est une communauté compacte dont la majorité des attractions du centre-ville est accessible à pied. Si ce n'est pas le cas, il est possible d'utiliser le service d'autobus pour s'y rendre. En plus de l'ambiance historique qui y règne, le centre-ville est le point de départ de nombreux sentiers pédestres situés en bordure du port Inner Harbour.
À vélo
Même si on y trouve quelques côtes exigeantes à monter, Victoria est la ville où l'on recense le plus grand nombre de cyclistes en Amérique du Nord. L'Université de Victoria est située à 35 minutes du centre-ville à vélo. Il est possible d'emprunter un parcours cyclable bien défini pour s'y rendre. Ce superbe parcours correspond au sentier régional Galloping Goose, un vieux chemin de fer qui permet de se promener aisément entre les terres agricoles, Sidney (près de l'aéroport et de la gare maritime) et la région sauvage de Sooke. Une belle excursion d'un jour!
En autobus
La Ville de Victoria offre un service régulier d'autobus, mais il n'est pas toujours pratique. Cependant, le trajet entre le campus et l'intersection des rues Fort et Douglas du centre-ville se fait bien puisqu'il s'agit du point d'arrêt principal pour se rendre à l'Université de Victoria.
En voiture
Il est facile de se déplacer en voiture à Victoria, comme dans la plupart des villes. Il peut toutefois s'avérer difficile de se stationner au centre-ville, mais il y a beaucoup de terrains de stationnement sur le campus durant l'été.
Organizer of Educating the Whole Lawyer: A Joint ACCLE-CALT Conference
ACCLE is comprised of a group of individuals and clinics interested in supporting clinical legal education in Canada. The organisation shares best practices, pedagogies and other information related to clinical legal education. ACCLE encourages the promotion and improvement of clinical legal education in Canadian Law Schools, promotes clinical pedagogy and research, and facilitates the dissemination of information pertaining to clinical legal education to clinicians in Canada.  You can find out more about ACCLE and our activities on our website.