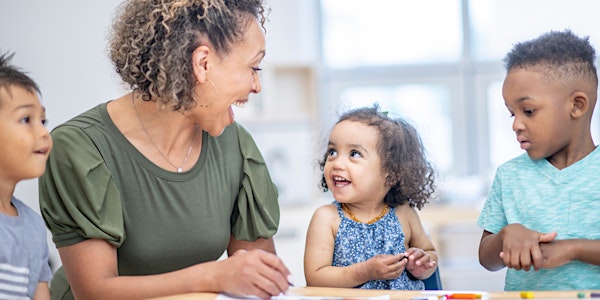 Education Assistant Diploma Program Online Info Session
Our EAD program will equip you with the necessary skills and knowledge to support individuals with special needs in an educational setting.
When and where
Date and time
Mon, Feb 13, 2023 3:00 PM - 3:30 PM PST
About this event
Register for our upcoming live online info session about our Education Assistant Diploma with instructor Todd Schleyer.
The Education Assistant Course helps students learn how to work effectively with people who have disabilities. The program focuses on the most common disabilities and their effects on a person's development, abilities, and education. The goal of this program is to help students become better equipped to work with special needs individuals by teaching them different support and educational strategies.
Education Assistants need to be able to understand disabilities in detail, as well as have a lot of knowledge about educational and developmental strategies. This is why education becomes a crucial component that prepares future Education Assistants for a successful career.
Learning Objectives
Upon completion of the Education Assistant course, students will be able to demonstrate the following:
Knowledge
Ask critical questions to gain knowledge of how to support someone with a specific disability
Understand the needs and issues specific to the most prevalent disabilities, such as intellectual disabilities, autism, psychiatric, conduct, behavioural, hearing and vision impairments and major physical disabilities
Support and adapt educational strategies for the disabilities listed above
Gain an in-depth understanding of one disability
Develop strategies for carrying out research
Skills
Conduct research into a specific disability to develop expertise
Analyze cases related to disabilities using collaborative problem-solving strategies
Develop an effective presentation to the community on a disability
Attitudes
Recognize the importance of the individuality of a person who has a disability
Appreciate the complex relationship between the disability and the whole person
Become aware of how our own perceptions affect our understanding of disabilities
Program Start Dates:
Part-Time Online: February 27, 2023 - March 7, 2024

Mondays - Fridays 6 - 9 pm PST
We look forward to connecting with you online! Find out more about the Education Assistant Diploma.

Todd Schleyer (BA, Cognitive Behavioral Psychology) has worked as a District Behavioural Resource and SEL educator/facilitator to over 100 schools in his local school district. He has over 20 years of experience working with children and adults in the field of special education, community mental health and developmental disabilities.
About the organizer
Founded in 1998, Ashton College has since become a national and international leader in the field of education. Ashton College is regulated by the Private Training Institutions Branch of the Ministry of Advanced Education, Skill & Training (PTIB). We deliver an innovative, personalized and fully comprehensive learning experience to both domestic and international students. Our standard of excellence is reflected by our outstanding faculty, industry-recognized programs and courses, and, most of all – the success of our graduates. Ashton College provides more than just academic instruction; it is an education with a purpose.