About this Event
Digital PULSE, ICTC's online platform to help you navigate digital trends through expert insights, discussions, and learning solutions, is happy to announce our next virtual event, Education Technology in Canada: Is This the New Normal?
You are invited to join the virtual panel discussion with ICTC's research team surrounding innovative technologies that are impacting the education space in Canada.
This discussion will review key highlights from ICTC's recent report "Class, Take Out Your Tablets: The Impact of Technology on Learning and Teaching in Canada," and dive into topics surrounding the impact, value and social implications of educational and distance learning technologies (#EdTech.) This conversation will also highlight social and educational themes as they relate to the growing concerns of the Covid-19 pandemic.
Be a part of the conversation by participating in the live Q&A and on social media platforms using #DigitalPULSE.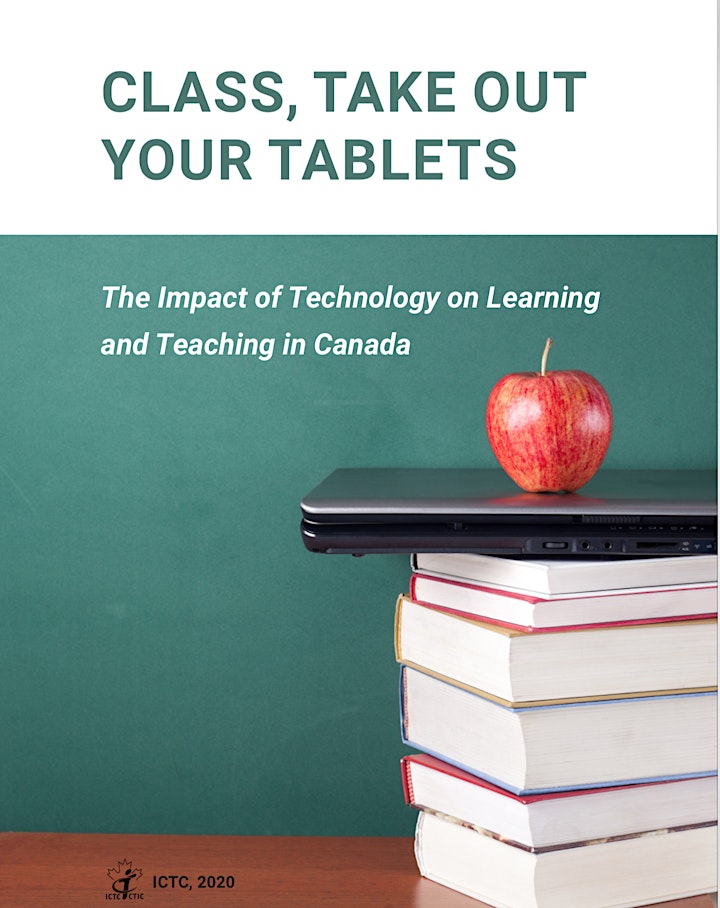 View a summary of the report here.